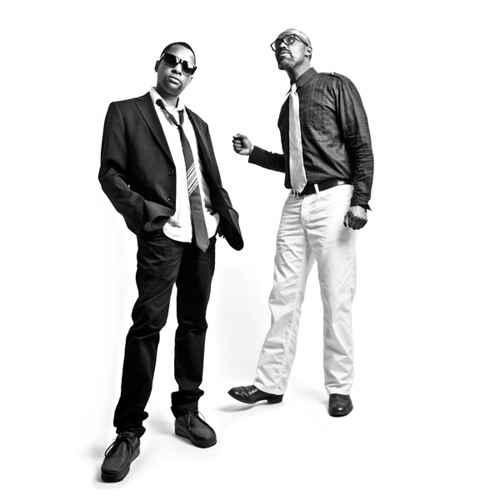 Myron & E (Bay Area soul players Myron Glasper and Eric "E da Boss" Cooke) have teamed up with the Soul Investigators to make an album, Broadway, that's due out in July on Stones Throw. The groove is tremendous, and they sing together well - this is fun stuff.
Check out "If I Gave You My Love", and download it here:
Cooke (DJ, Producer) worked with the Investigators on the beginnings of this album when they were on tour in Europe together, then he came back to write and sing with Glasper, and they make a heck of a team.
I was recently reading the story of Hall & Oates' beginnings in Wax Poetics, and in reading about Myron & E, I was struck by some similarities... Like Hall & Oates, these guys came from the same area, apparently met by chance, and connected later on to make some really smooth music that seamlessly moves from old soul to new soul. They're pretty new, but they're also good and clearly committed. More to come from Stones Throw in advance of the album's release in July... stay tuned.
Myron & E at Stones Throw
Myron & E Facebook