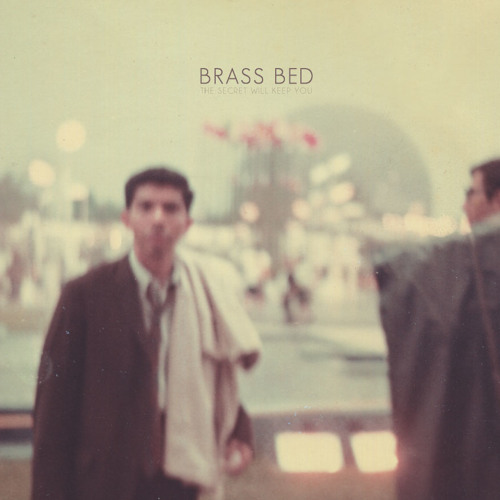 Brass Bed
is a Lafayette, LA band playing great pop rock with an edge. It's got some definite emo flavor to it, but it's more muscular than I remember most emo being - at least the guitars get pretty raging from time to time, yet they keep it plenty melodic. There's contrast between the "hey, life's tough" content of a lot of the lyrics and the upbeat tempo, but it's not like the band is holding back anything... from a gentle lead-in like the one on "Cold Chicory", they end up with a no-holds-barred guitar solo. And that one is dwarfed by the feedback- and reverb-drenched guitar work in "A Bullet For You" - check it out
here.
This is another record that was made live to tape at Jim Emo's Public Hi-Fi Studios in Austin - Danny Reisch was the producer on this one. As we saw with the Telekinesis and Dupree records reviewed here a little while back, I think Public Hi-Fi is onto something. Let the band play and they'll give you something special.
Here's a video of "Please Don't Go" from a recent live performance in Austin - love the guitars:
Brass Bed - "Please Don't Go" Live at The Parish in Austin, TX
from
Makemade
on
Vimeo
.
And here's the version on the record:
Probably the catchiest song on the record is "I'll Be There With Bells On" - you can download that one free - click
here
.
It's out now (released Apr. 23) on
Crossbill Records.
Brass Bed Website