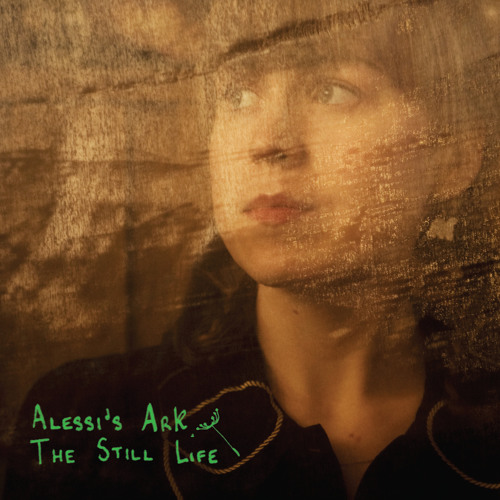 The Still Life
is the third album from London's Alessi Laurent-Marke, who records with her revolving group of accompanists as
Alessi's Ark
. She has a light, clear voice and a distinctive way of varying rhythms. She's also got a French accent that serves her well when she wants to draw out certain parts of the vocals. Hard to describe, but fairly charming. In addition, she is clearly talented at building songs. On this album she's teamed up with Georgia producer Andy LeMaster, whose best-known work is with the Drive-by Truckers, but who has a vast well of experience for the precocious Laurent-Marke to draw on as she created this expansive, well-drawn album. Did I mention that she's 22 years old?
Here's lead track, "Tin Smithing" - a perfect example of her breezy vocal style and the inventive instrumentation she uses to build the album:
Here's "The Rain" - the acoustic guitar-over-beats is a structure she uses often, as it seems to do a good job of setting a base for her to get playful with the vocals, and for her and LeMaster to layer in all kinds of sounds:
The chorus that starts about a minute in is a good example of what I mean about the accent - the way she pronounces "good" draws some attention to a word that she uses very often on this record. In fact, I might say the theme of this record is good living, or the good life, as expressed in art. A song, or a still life painting, for example. The music has an engaging simplicity, but the depth of craftsmanship is revealed on repeated listening. You can stream the whole album, for now, at MTV Hive (click
here
).
The album is on
Bella Union
, released earlier this week (Apr. 30). Read more, listen to more, or buy it at her website.
Alessi's Ark Website
Facebook