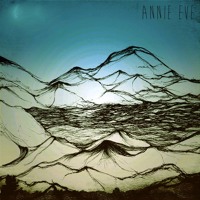 I know that at age 21 I wasn't releasing an EP on Young and Lost Club and playing gigs around the UK. And that is a good thing for both the fine label and the good music fans of the UK. But 21 year old
Annie Eve
has been playing guitar since age 13 and, after sampling influences from blues artists to Patti Smith and much in between, has released her debut four-track self-titled EP. And as an introduction to the music world, I think
Annie Eve EP
is a remarkable opening statement. This isn't tentative young singer-songwriter fare. The voice is unique, and the phrasing is captivating. The themes mix the sweet sunlight with the uncertainty and darkness. Try out the opening track, "Bodyweight", and I think you'll agree that you want to continue listening.
"Elvis" is a more traditional arrangement, but showcases Annie's vocal ability. I suspect the young Londoner could two-step into Nashville and more than hold her own. By the way, "Elvis" appears twice on the EP, the second track is the studio version while the fourth track is a live performance. The latter is presented here.
Here is the video for "Bodyweight" --
It is difficult to make firm pronouncements about an artist after four tracks, but my sense is that there is a feral magic to Annie Eve's music that is the honest product of a talented and intuitive performer.
Annie Eve EP
is out now via Young and Lost Club and is available at iTunes and Amazon.
Facebook
Tumblr
Soundcloud
Twitter
Young and Lost Club