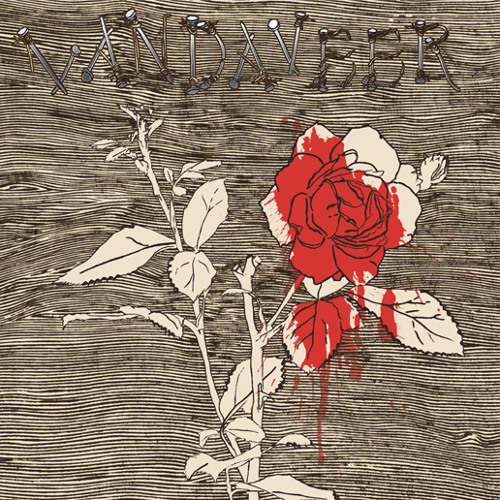 Vandaveer
's new album
Oh, Willie, Please
requires a strong constitution. Not the music, the music is terrific. Vandaveer's core is a duo - Mark Charles Heidinger and Rose Guerin - and they are both terrific vocalists, with a real knack for the type of clear, evocative singing that folk ballads require. But the subject matter... well, it was only a matter of time, I suppose, before someone came up with an all-murder-ballad album. Inspired by their participation in
The 78 Project
(which featured other WYMA favorites and may inspire a post of its own on WYMA at some point), Heidinger and Guerin moved forward with just that in mind.
In addition to Heidinger and Guerin, the band on this album also features J. Tom Hnatow (These United States, The Mynabirds) and Phillips Saylor (Stripmall Ballads, The Shiftless Rounders) with steel string, resonator and pedal steel guitars, banjos and pianos. And these tragic, timeless ballads are played and sung impeccably, with intricate harmonies between Heidinger and Guerin, and lots of beautiful interplay between the string instruments. The pedal steel on "The Knoxville Girl" and the resonator on "Banks of The Ohio" and "Mary of the Wild Moor" are particular highlights, but it's all at a very high level.
Heidinger takes the lead on the first few songs, and he's got a great voice for this material. Not an otherworldly tenor like Ralph Stanley (whose "Pretty Polly" duet with Patty Loveless may be familiar to some readers), Heidinger's mid-range vocal supplies a sense of gravity that makes this collection of songs very "earth-bound", for want of a better description. It's an approach that a whole album of material like this calls out for. Guerin takes the lead on "The Railroad Boy" and she's got a clear, ringing voice that can occupy the lower register as it does on this song, but the higher one on some of the duets. She does a wonderful job with this song and her other lead "The Drunkard's Doom", which are really beautifully sung. Heidinger's vocal highlight, in my opinion, is "Poor Edward" which, having more spare instrumentation, relies more on the singing, and to great effect.
Here's the video for "Pretty Polly":
And you can listen, and download it here:
The album is rich, full and as well-played as any folk album I've heard in years. The inspiration of America's historical folk recordings that drove Vandaveer to make this record is obvious in the theme, the truly amazing vocals and the depth of emotion that is evoked. In listening, you are left with the sense that this band will be a tremendous live presence... and they are heading out on tour to support the album next week - more info
here
. The record is out Tuesday (Apr. 30) and you can learn more, or order the record from their website.
Vandaveer Website