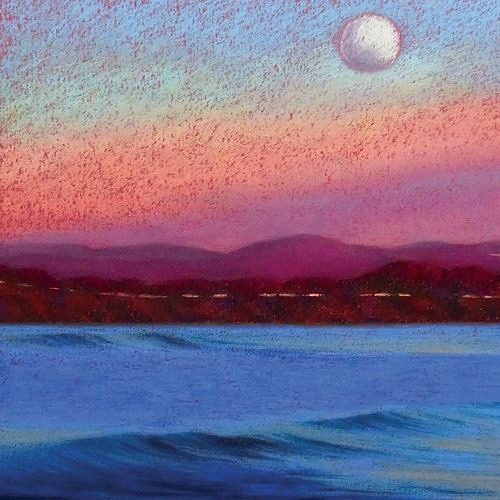 And for the guy in the back who shouted "ooga booga to you too, Scott", I can only say 'don't be so freaking immature'.
Yes,
Ooga Boogas
by
Ooga Boogas
was released in February, and we are in the last week of April. I don't even have the excuse that it was released by AARGHT! Records in Australia only and I'm in the US, because Goner Records in Memphis distributes the album as well. And I can't use the excuse that it isn't worth writing about, because it is one of my favorite albums of the year so far. So I'm going to use the excuse that the initial run of the album sold out, and was recently restocked. And that part actually is true. Conveniently true? Yes, but that's good enough.
OK, so what is
Ooga Boogas
about? To my ears, this album seems to have a punk/garage base, particularly the rhythm section. But if most bands performing in that genre color with a 24 crayon box on a standard canvas,
Ooga Boogas
are using the full 64 crayon set, and they are using it on your entire living room wall (and the adjoining hallway). The songs spiral out into new wave (album opener "Circle of Trust"), boogie rock ("Oogie Boogie II"), garage stompers ("Archie & Me"), garage pop ("It's A Sign"), rock anthem (the closer, "A Night to Remember), even a twangy, country-tinged ballad ("Ecstasy"). The snaking groove of "FYI" will demand repeated plays. Taut post-punk track "Mind Reader" spits out what we've all said to a partner at some point - "I can't read your fucking mind", with perhaps a bit more bitterness than I can convey in mere words. And then there is the eight minute funky sleaze of "Sex In The Chillzone", a song that would sound dirty even without lyrics. If you are looking for a late night party dance tune just as assignations are being arranged, you'll want to consider "Chillzone". Of the ten tracks, the only one that didn't thrill me was "Studio of My Mind", but that may be residual resentment of the former girlfriend who once responded to my failure to understand her "needs" with the comment "no brain, no pain" (I still wonder what she meant).
If you still need some convincing, below are a few clips, as well as a Power Point the band prepared to promote the album.
The Power Point:
Ooga Boogas
formed in 2006, and previously have released a debut LP (2008's
Romance And Adventure
) and a couple of 7" records, and they toured the US once. However, the relatively slight production doesn't appear attributable to sloth. In addition to founding AARGHT! Records, the members have other musical projects (and, one presumes, lives). Frontman Leon Stackpole has been playing in several other bands. Guitarist Mikey Young is in Eddy Current Supression Ring and Total Control, as well as producing for Boomgates and Dick Diver, among others. Bassist Richard Stanley also is the bassist for The Onyas. And of course, running a label means devoting time to putting out other bands records. And we note that the excellent art work for the album cover was provided by Barbra Lindstrom, the aunt of drummer Per Bystrom.
Aarght Records
Aarght Records on Facebook
Goner Records page for album