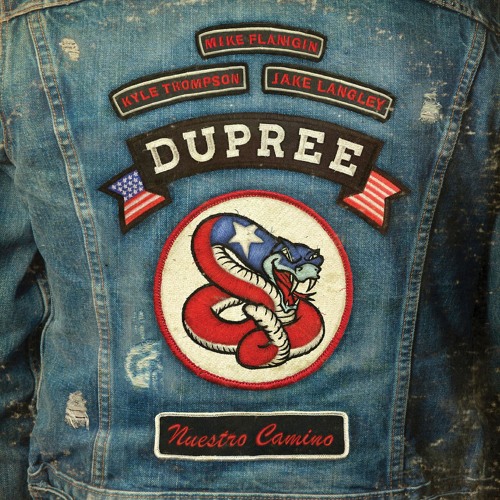 Dupree
is an Austin, TX based trio -- a bit of a throwback -- playing an upbeat take on the Hammond B3-based blues/soul instrumentals of artists like Jimmy Smith and Booker T & The MG's. This week they are releasing
Nuestro Camino
, and anybody with a taste for instrumental rock, blues and soul ought to check it out.
The band consists of Mike Flanigin, Jake Langley, and Kyle Thompson, and they play at the Continental Club in Austin on a regular basis. I imagine their live groove is something to behold, because the one on record sure does swing. Partly, I suppose that is due to the fact that this record was produced by Spoon's Jim Emo, live in a single take, to 2-track tape with no overdubbing or "fixing it in the mix" possible. The results are delightful, with some amazing B3 runs throughout, perhaps nowhere as soaring as on the 6:00 "All Or Nothing At All".
Here's a short video they made about the making of the record:
Here's "The Turtle":
Langley's guitars on here are great too - you'll be put in mind of the West Coast jazz of Wes Montgomery, particularly on "KC", which also features some tremendous runs and held notes on the B3 - as you listen, you can picture a crowd being played into a frenzy by this stuff.
Eno is not only the producer of this record, he's created a music label and distribution system, named, after his studio,
Public Hi-Fi Records
. You can buy physical copies (including, no kidding, a white 8-track tape!) from Public Hi-Fi
here
, or you can buy the digital version
here
. The digital contains four more tracks, including the fast-paced jazz piece "Cookin' at the Continental" and the delightfully mellow "Nightcap" - so maybe get an 8-track for your pleasure van or muscle car, and a download to carry around on your phone.