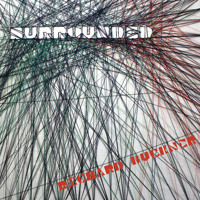 Richard Buckner's been working on a followup to Our Blood, entitled Surrounded, and it will be out in September. He's released one track, "When You Tell Me How It Is" - it features some new sounds, for Buckner, but of course the main attraction is his impassioned vocal style:
Apparently the recording process included Buckner adopting some new, unfamiliar equipment -- a Suzuki QChord electronic autoharp and an Electro-Harmonix POG2 pedal -- to create the basic tracks. In his words: "The best outcomes happen sometimes when I'm unfamiliar with the tool that I'm using (imagine MacGyver wearing a dog cone)."
Looking forward to hearing this one.