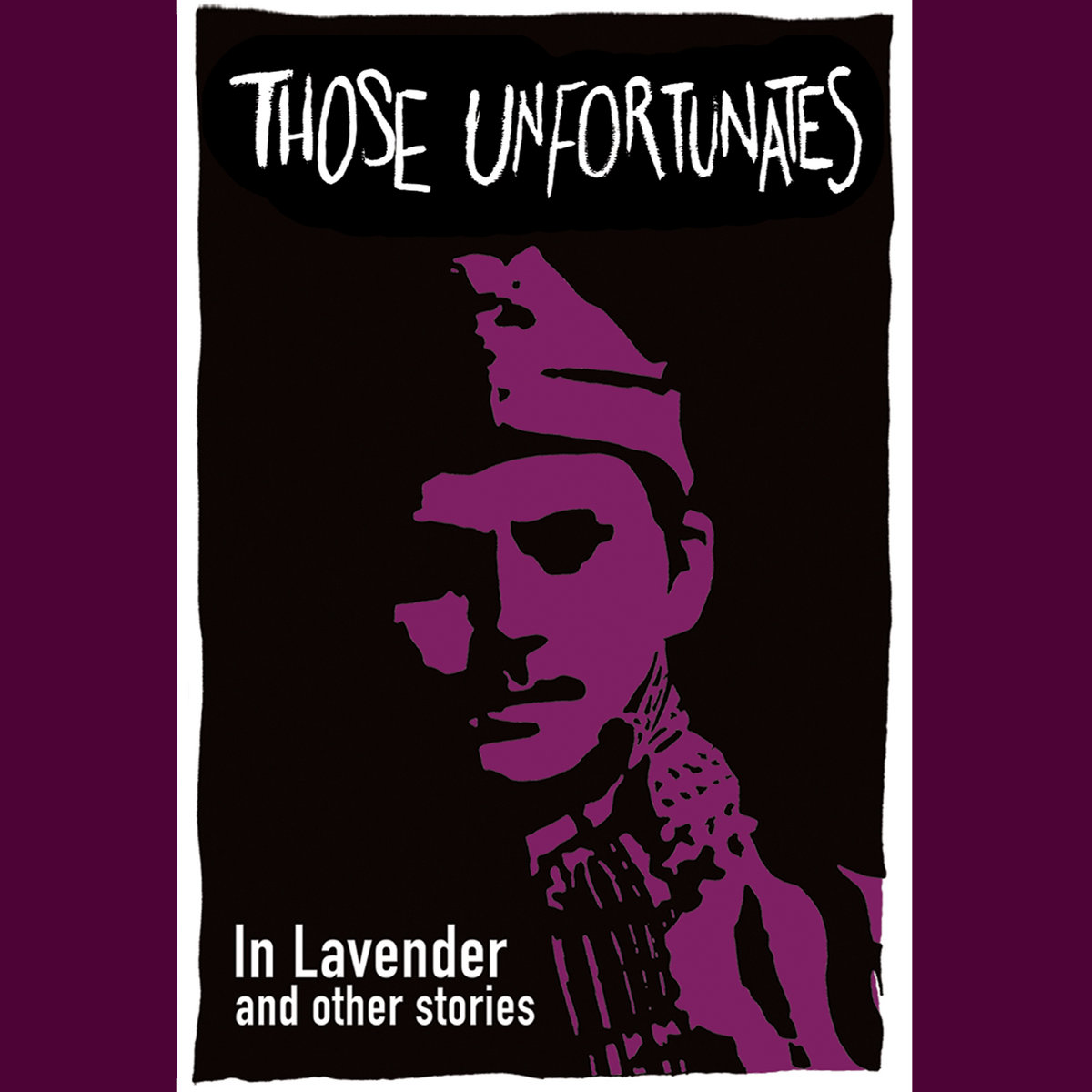 Since everyone reading this blog is accomplished, successful and in every respect a "fat cat", we urge you to spare a little time for the unfortunates in life. Which unfortunates, you ask? Well, our recommendation is
Those Unfortunates
. Yes, those, the musical Londoners who are witty, melodic and, lately, appealingly prolific. Their latest offering is the recently released
In Lavender EP
, which has been playing here in headquarters all morning.
The EP consists of seven numbered tracks, but the first and last are brief spoken-word bookends for the songs. And what songs they are! Beginning with the jangling gem "In Lavender" from their recent LP
Nothing Isn't Beautiful
(reviewed favorably in the most influential blogs, such as
here
) and continuing with four songs recorded in the sessions for that album, the record showcases the band's ability to thrill with tempo and flair, and please with more pastoral approaches. "Druid Lane continues the uptempo atmosphere of the title track in fine fashion. Following songs "Woodlouse" and "Mirror" slide into the band's alternative sweet spot of folk pop. The final musical offering is the delightful "Fountayne Road", a shaggy folk rock tune. Any of the previously unreleased songs could have held their own with the songs included in the album, so we applaud the wisdom of the band in releasing them now. Of course, if that leaves them four songs short for the next album, they will live up to their band name, and the LP will become an EP. But other than that potential problem, these guys are just about perfect. Enjoy!
In Lavender
is available as a highly limited cassette and digital download via the band's own Midnight Bell label. See the Bandcamp link for details.
Websites
Facebook
Twitter
Bandcamp for EP