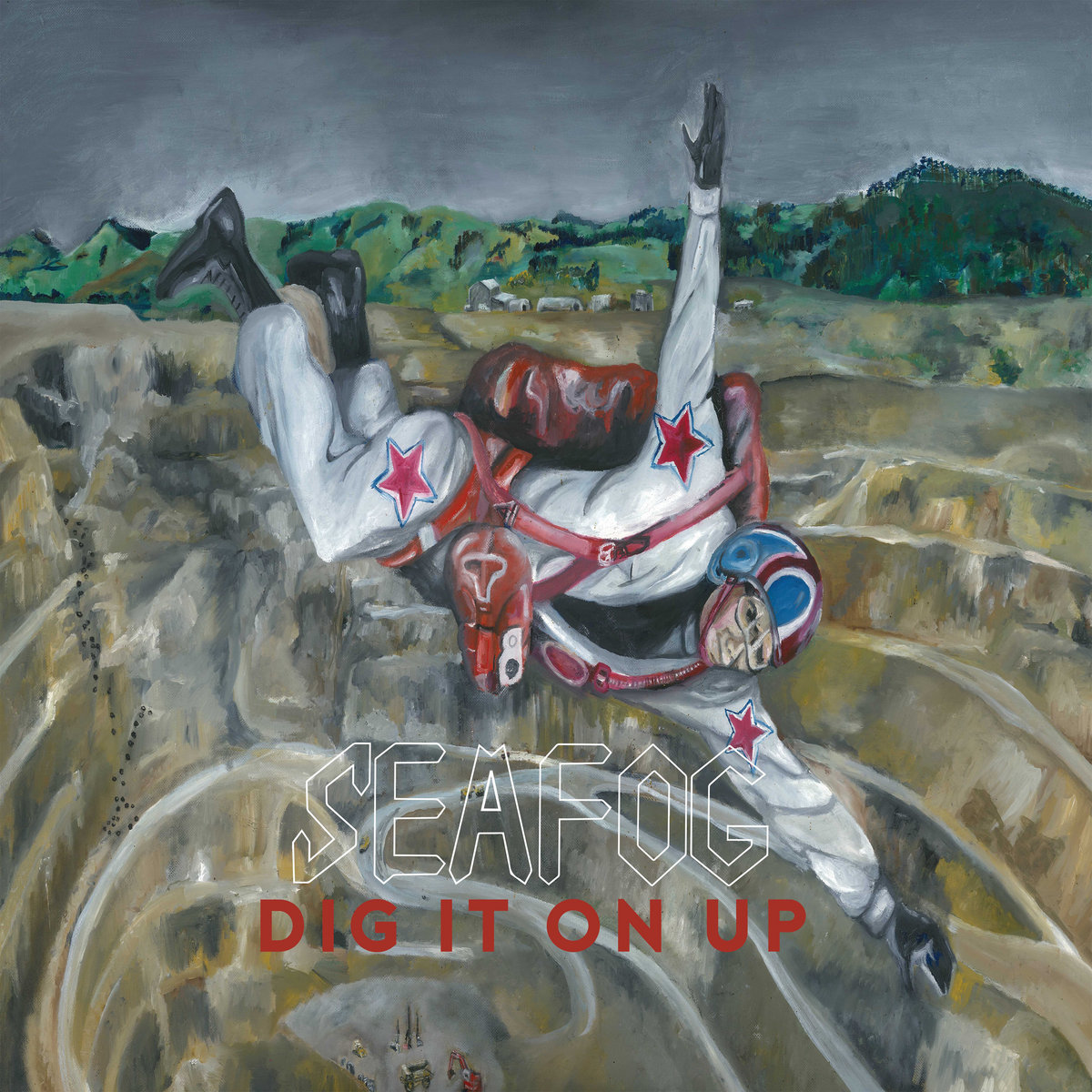 This mini album isn't a particularly recent release. In fact, it dropped in April. But having become aware of it via the PopLib blog, we quickly decided that our readers needed to know about it. Consisting of six tracks of urgent, loose-limbed post punk with frontman and songwriter Robin Sharma's talk-sing vocals,
Dig It On Up
is exciting and wonderfully different. Fans of Melbourne's Boomgates will note some similarities, and we think that is a very good thing. But a deeper background may also detect some inspiration from Joy Division.
Seafog
are Robin Sharma (vocals/guitar), Nigel Waters (guitar/effects), and Marty Sadler (drums). The album is released via Autria's Zelle Records, but you can score a digital copy via the Bandacamp link below.
Facebook
Bandcanp for Dig It On Up