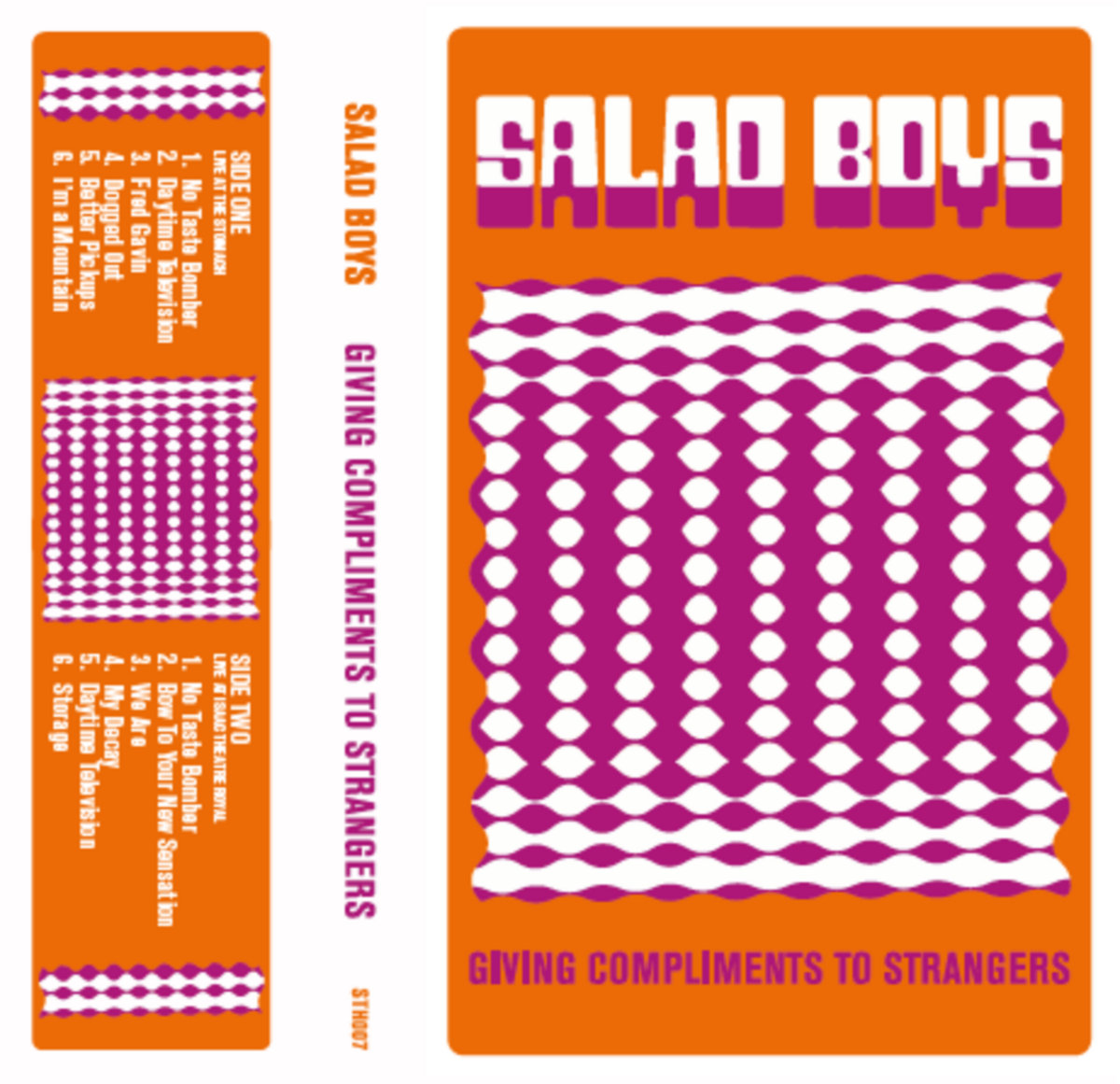 This sort of thoughtfulness should not go unrecognized.
Salad Boys
, a favorite band around our headquarters, has been touring in Australia. But the New Zealanders are aware that many fans will not have a chance to catch these shows, so they are making the songs from their limited edition, sold out tour cassette
Giving Compliments to Strangers
available as a digital download. For five New Zealand dollars you can have your own stop on the tour. The band provides the tunes and the energy, you provide the space and your choice of beverage and company. Strobe lights and smoke machines are optional.
Salad Boys
on this outing are Joe Sampson, Ben Odering, Matt Scobie, and Olly Crawford-Ellis. They are based in Christchurch.
Facebook
Twitter
Bandcamp for album