One might be tempted to assume that a band named after the 19th century French poet Paul Verlaine and playing literate pop songs is going to be a bit precious. In the case of New Zealand's
The Verlaines
, the temptation should be avoided. The truth of
The Verlaines
is that few bands have as adroitly combined a palpable cool with fury, grit, debauchery and romance. Formed in 1981 in Dunedin by student Graeme Downes (who now chairs the music department at the University of Otago), the band released several singles and an EP over the next few years. Their first full length album was
Hallelujah - All the Way Home
, released in 1985 on Flying Nun Records. In 1987, before the release of their next official full length, Flying Nun released
Juvenilia
, which compiled the band's early singles and EPs.
Overall,
The Verlaines
have released nine albums and numerous singles, and Downes and the current members still play and record. In fact, the original line-up from
Halleluhah - All the Way Home
days performed in Auckland last week at the 'Jangle All The Way Home' show, and Downes and the current members played at the event as well.
Flying Nun has re-released both
Hallelujah - All The Way Home
and
Juvenilia
this month, completely remastered and with bonus artwork. In addition,
Juvenilia
comes with a 10 page booklet and additional memorabilia. The CD version of
Juvenilia
also includes select tracks from releases before the debut album. In this writer's opinion, the results are among the more worthwhile re-releases of the year. And if they were new albums, they would be in the the top echelon of my year end list. American fans should note that Brooklyn label Captured Tracks has entered into a partnership with Flying Nun to release the New Zealand label's back catalog, so the order links below are to the Captured Tracks site.
HALLELUJAH - ALL THE WAY HOME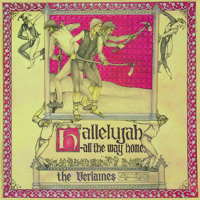 The line-up for
Hallelujah - All The Way Home
was Downes (guitar), Jane Dodd (bass) and Robbie Yeats (drums). The eight tracks presented rollicking rock songs, down tempo folk rock and pub sing-a-longs. Perhaps subversively, Downes used classical music forms and, without any fanfare, French horn, clarinet, recorder and cello. I read somewhere that the album had been composed for a music class, and that Downes received an A. I hope the story is true, because it is a great story, and he deserved the grade. The seamless combination of '80s jangling guitar and Renaissance-era folk gives the album a timeless aura and exotic texture that would make it remarkable even if the tunes weren't so good. Yes, it is brooding, judgmental and sometimes bitter. But the undercurrent us that you can always have another pint or three and do it all again tomorrow. The ambition was remarkable for a debut album; the execution was a triumph.
Here are three of my favorites --
JUVENILIA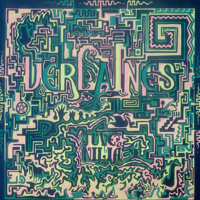 The CD version of
Juvenilia
is a beefier, if more eclectic, offering as compared to
Hallelujah
, featuring 15 tracks. And the diversity is its signature appeal as it showcases the variety of Downes' songwriting, and the band's versatility in convincingly carving out memorable love songs and moody ramblers. It contains very good songs in its own right, but it also provides the listener with an understanding of the journey Downes made as a songwriter from '81 to '85, as he worked on his craft and tried out various band combinations until he settled on Dodd and Yeats for
Hallelujah
.
Juvenilia
has been out of print since 1987, so this re-release is a welcome treat for new and old fans.
Some consider "Death And The Maiden" to be the quintessential song from
The Verlaines
' catalog.
Warning, this may cause (awkward) dancing -
Website
Facebook
Pre-order link for Hallelujah All the Way Home
Pre-order link for Juvenilia
Captured Tracks on Facebook
Flying Nun Records
Flying Nun Records on Facebook