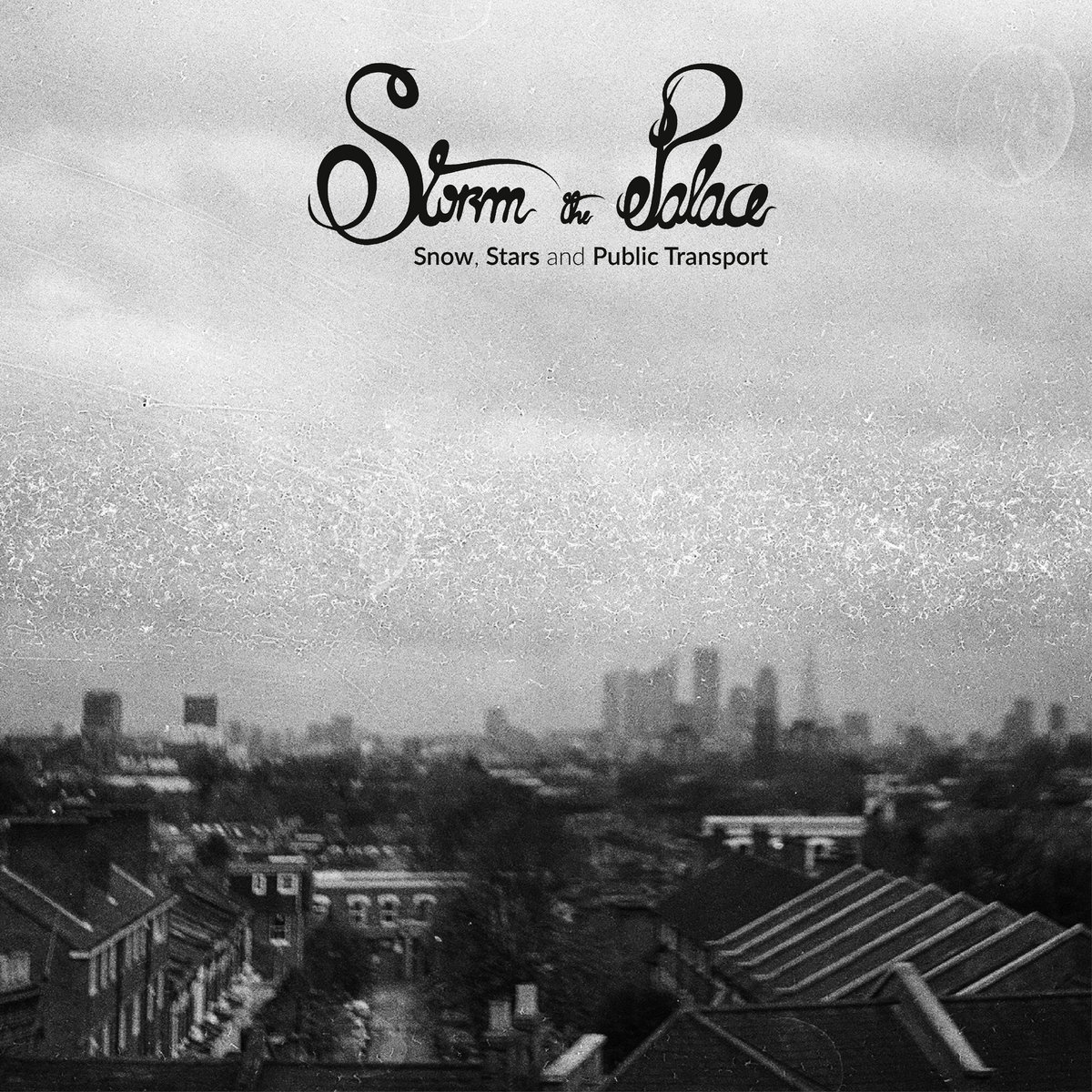 It seems to us that Sophie Dodds writes from the heart, with a keen observational sense and the ability to translate those observations into relatable stories. The ten songs she has written for
Snow, Stars and Public Transport
, the new album from Edinburgh/London band
Storm the Palace
, bring those talents into focus in grand fashion. The songs are not easily classified, but that is a benefit -- when you write an album over the course of nine years, chasing the style of the day is certain to leave you behind the times. Thus, instead of inhabiting the world of numerous other bands,
Storm the Palace
invite you to stretch your listening experience and step into their world. Their brand of pop tends towards the baroque, and even, at times, theatrical, with plenty of vocal and instrumental variety. Perhaps the songs are best described as folk songs set in urban settings and performed as indie rock, but of course that is unlikely to work well on a gig poster.
But what doesn't work well on a gig poster, can work very well for the listener. Dodds' London stories have enough detail, perspective and artistic expression to set the scene without drowning the listener's own reaction in someone else's details, and the quintet's performance fills your ears with colors and textures. It doesn't matter whether the subjects are familiar, the joy is the quality of the journey from the start of the song to the end. Not only are there countless stories in the world, there are virtually limitless ways to tell each story. And as storytelling goes,
Snow, Stars and Public Transport
proves a very good choice.
In addition to Sophie Dodds (vocals/guitar/field recordings),
Storm the Palace
are Reuben Taylor (piano/accordion), Pippa Nurdie (mandolin/banjo/cello/vocals), Sam Wilkinson (bass), and Gordon Webster (drums). Additional contributions are by Dan Simons (violin/viola/vocals), and Jamie Kenny (double bass).
Snow, Stars and Public Transport
is out on May 12 via Seattle's Abandoned Love Records.
Facebook
Twitter
Bandcamp for album
Soundcloud
Abandoned Love Records