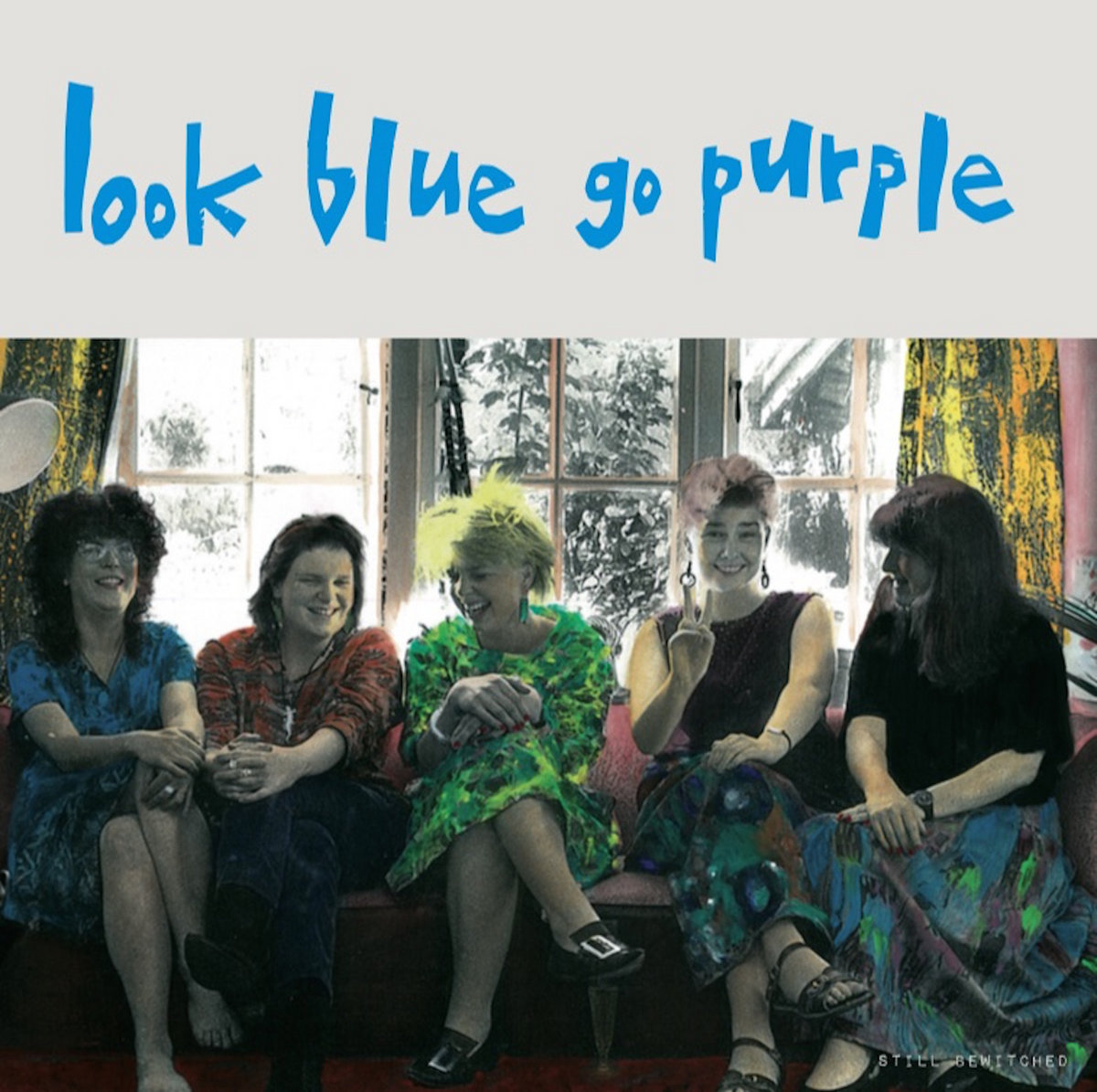 Like many music fans, at least like many music fans not living in New Zealand, my first exposure to
Look Blue Go Purple
is the three and a half minute pop gem "Cactus Cat". But sometimes you just know, and I knew I love this band, and each and every person in it. They were part of the fertile New Zealand music scene of the '80s, when punk transitioned into various tentacles of guitar pop. They shared the stage with luminaries such as The Bats, The Chills, and Straightjacket Fits. They signed to Flying Nun Records and released three EPs of lo fi indie rock, psychedelic pop, and folk rock --
Bewitched
in 1985,
LBGPEP2
in 1986, and
This Is This
in 1988.
Look Blue Go Purple
were Kathy Bull, Norma O'Malley, Denise Roughan, Kath Webster, and Lesley Paris. While they fit in well with their fellow labelmates Straightjacket Fits, Abel Tasmans and Doublehappys, they crafted their own distinctive style and sound. Their versatility ranged from punk-edged rockers to the more rural border of folk rock, with psychedelia and a bit of baroque in between. The vocals and jangling guitars were magical, and the rhythm section was incredible. Without a doubt, this band deserves exposure to new ears.
Flying Nun Records has combined all three previously released EPs, plus several previously unreleased live recordings of songs, in a reissue package titled
Still Bewitched
. Now everyone can have "Cactus Cat" and all the other LBGP songs in one convenient package. The album is available now on vinyl (2XLP), CD and digital formats from Flying Nun Records and Omnian Music Group.
Bandcamp for Bewitched
Flying Nun Records
Omnian Music Group page for Bewitched