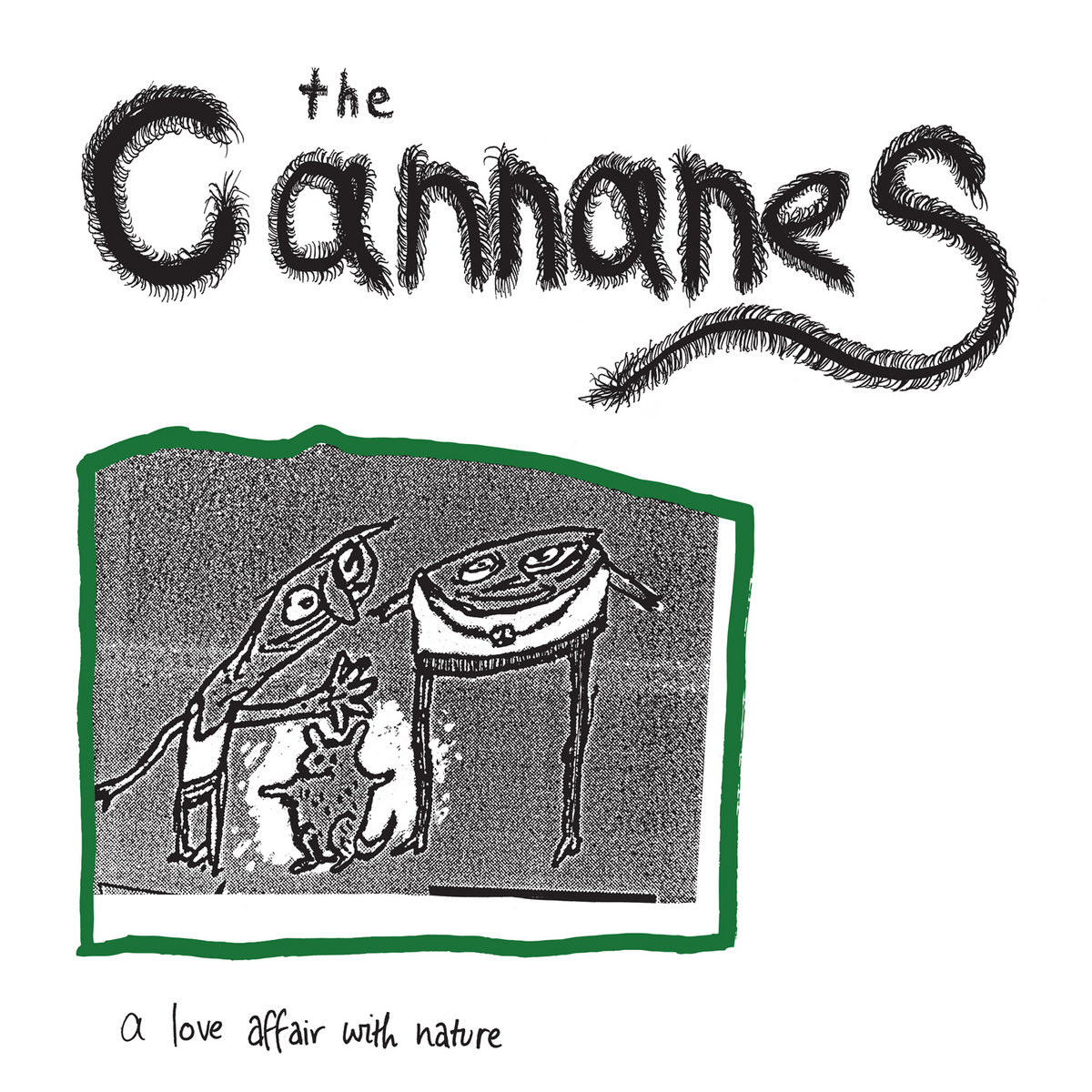 A Love Affair With Nature
may or may not speak to my relationship with the great outdoors, but it certainly rekindled by love affair with
The Cannanes
. The album is Chapter Music's reissue of the beloved -- and long out of print -- 1989 album for the Australian indie pop band. The original album consisted of ten songs, but this new, deluxe edition includes 13 bonus tracks, new liner notes, and a booklet, available on picture disc vinyl or digital.
The band was formed in Sydney in the '80s, and in their three plus decades as a band they have produced 11 albums and many singles, as well as earning fans worldwide and having a pair of limited edition Converse sneakers named after them. The band took the name of a member, Michelle Cannane, who left before this album, only their second, was made. Steadfastly DIY, but never twee, the band's music featured a robust lower register rhythm (reminding me of The Bats), jangling guitar and affecting male/female vocals. The songwriting was truly special, with the ability to look at life with a keen eye and discuss it with heartfelt emotion or witty detachment. Or perhaps witty but heartfelt detached emotions. Their sound and accents bear testimony to their Antipodean origins, but one could also imagine that this is the record that would be made for K Records by The Vaselines with a bit more maturity (apologies to The Vaselines, who I suspect reject the notion of maturity even now) and more disciplined songwriting and preforming.
The Cannanes
have gone through multiple players over the years, and an interesting description of the lineups and history can be found on the band's webpage. The three members at the time of
A Love Affair With Nature
were Stephen O'Neil (guitar), Fran Gibson (bass) and David Nichols (drums), each of whom contributed songs to the record.
The album is out now. You can listen to several of my favorite songs below, or stream the entire album at the Bandcamp link. This truly is one of the top reissues of the year.
Website
Facebook
Twitter
Bandcamp for A Love Affair With Nature