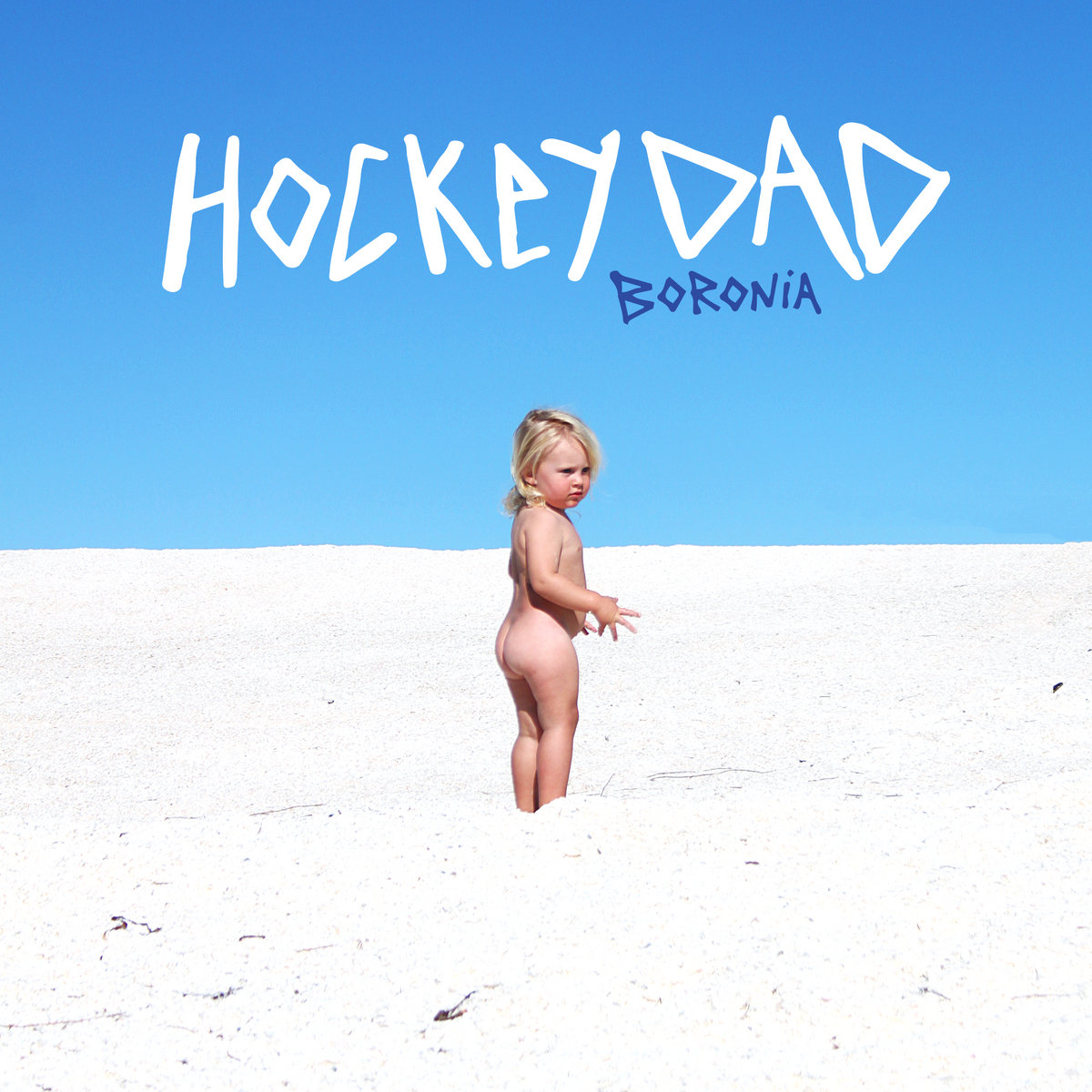 The term "hockey dad" may conjure the image of a beefy North American or Northern European wearing a pro hockey jersey and screaming from the stands to urge his nine-year-old son and his friends to board the other team into oblivion. Translating the term to music, however, requires an adjustment to your expectations. The indie band
Hockey Dad
is Australian, and the only boards suggested by their music are surf boards and skate boards. Rather than demanding violence, these guys are preaching fun, beaches, parties, surf and good times, leavened with a bit of pop punk grit. Or maybe that was sand after all. The tunes are upbeat, sunny, fuzz pop sing-alongs that don't take anything too seriously. After all, the band's name is take from and episode of The Simpsons and the album's title reflects Boronia Street, the street near the beach where the duo grew up and have been friends since age four.
Boronia
is a warm and approving look at life lived by the the members of
Hockey Dad
-- Zach Stephenson (guitar/vocals) and bill Fleming (drums) -- both of whom are in their early '20s. You won't find a lot of regret of bitterness, and why should you. The lives described sound like great fun, and the songs that describe them a definitely fun. We think
Boronia
is a very good way to extend your summer.
Boronia
is out now. See the Bandcamp link below for details.
Facebook
Soundcloud
Twitter
Bandcamp for Boronia