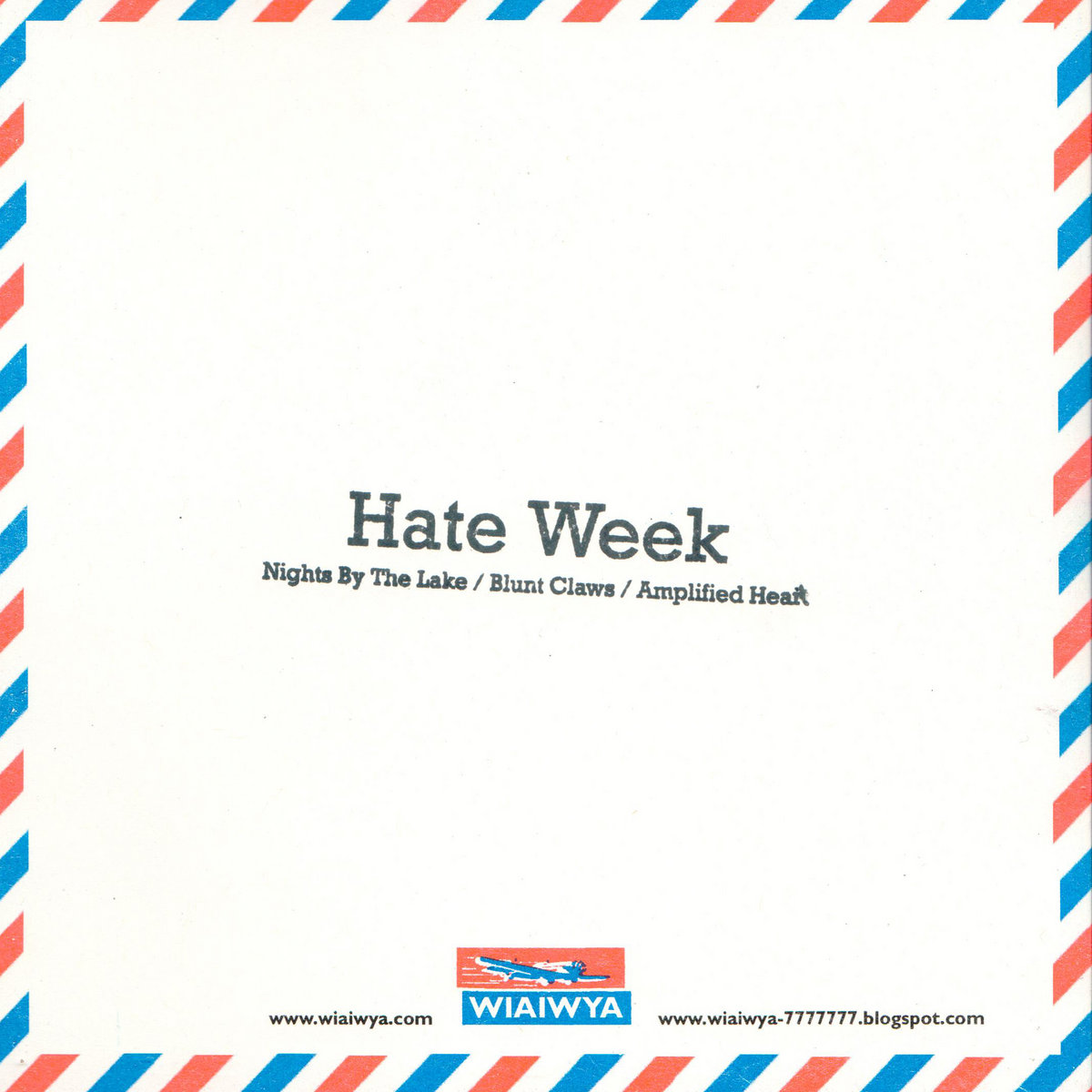 Welcome to
Hate Week
. "What?" you ask. You thought this week was proceeding quite nicely. You got through Monday, and Tuesday is looking OK. I understand, but perhaps this won't be too much of a disruption. You see,
Hate Week
isn't a week of bad feeling and feuds, it is a Swedish band consisting of Marcus Görsch, Joel Görsch, and Daniel Svanhög. The name comes from an event in George Orwell's
1984
. Joel and Daniel were in Faintest Ideas together until 2008 (and before that in The Javelins). They formed
Hate Week
last year, recruiting Joel's brother Marcus of the band Love Is All to play the drums. Their first record is the triple A-side
"Night By The Lake" / "Blunt Claws" / "Amplified Hearts"
. Because the trio has a nose for quality, their debut release is part of the wiaiwya-7777777 singles series. The three tracks are energetic indie pop with a direct style and punk attitude. There is a bit of Buzzcocks in this lot and we are happy to welcome them to the scene.
The record is available as a vinyl 7" or digital download. See the Bandcamp page for details.
Bandcamp
wiaiwya