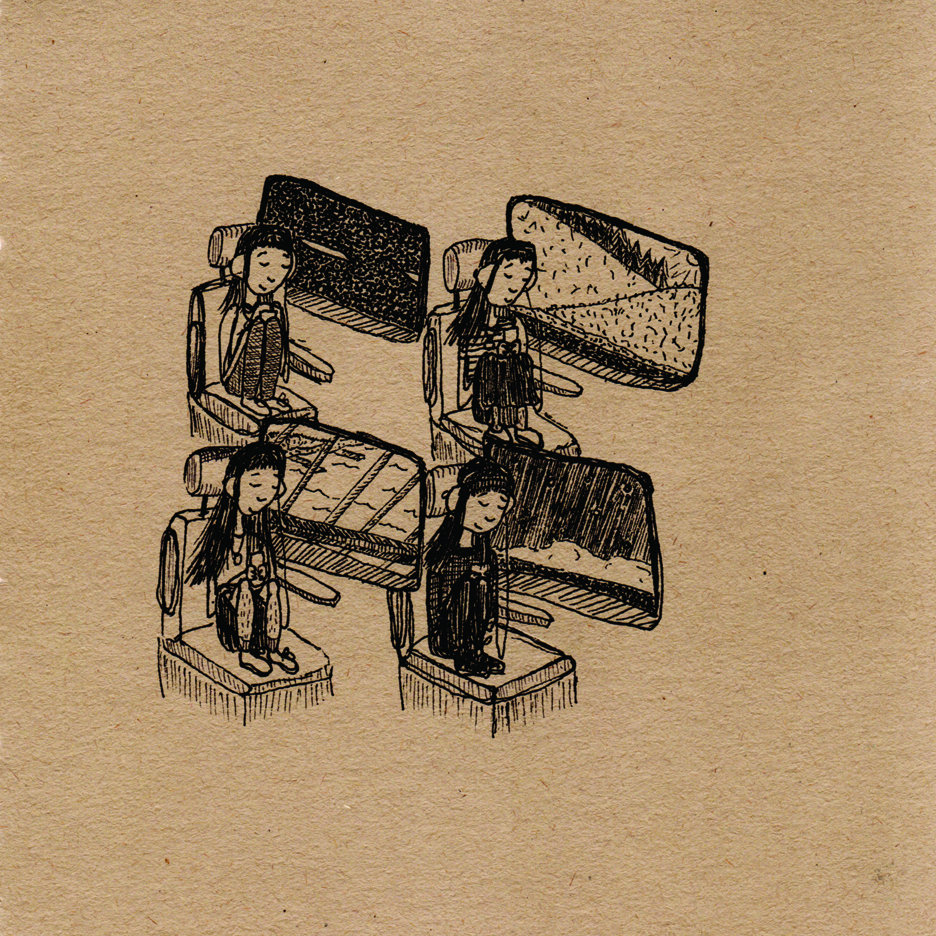 Eskimeaux
is the recording and performing name used by Gabrielle Smith, a New York based songwriter and producer. In 2015 she released the well received LP,
O.K.
, and now has followed it up with a mini album titled
Year of the Rabbit
. While
O.K.
was very much an experimental folk creature featuring very well-implemented studio processing,
Year of the Rabbit
takes a more mainstream pop direction and was recorded live with Smith's live collaborators Oliver Kalb, Felix Walworth, and Jack Greeleaf. While one hesitates to predict what a talented and inventive artist will do in the future, I would offer that this version of
Eskimeaux
is very pleasing, indeed. The record consists of six well-crafted slices of life, voiced with nuanced perfection. My favorites at this point are "Power" and "Drunk", but there isn't a dud in the lot. As a mini album, it is over too quickly, but it demands repeats and you won't tire of it soon.
There will always be space in my music library for pristine pop that makes me smile and sigh, and plants earworm melodies in my brain. And
Year of the Rabbit
is a good example of why I feel that way.
Year of the Rabbit
is out now via Double Double Whammy.
Website
Facebook
Bandcamp
Soundcloud for Year of the Rabbit
Twitter
Double Double Whammy