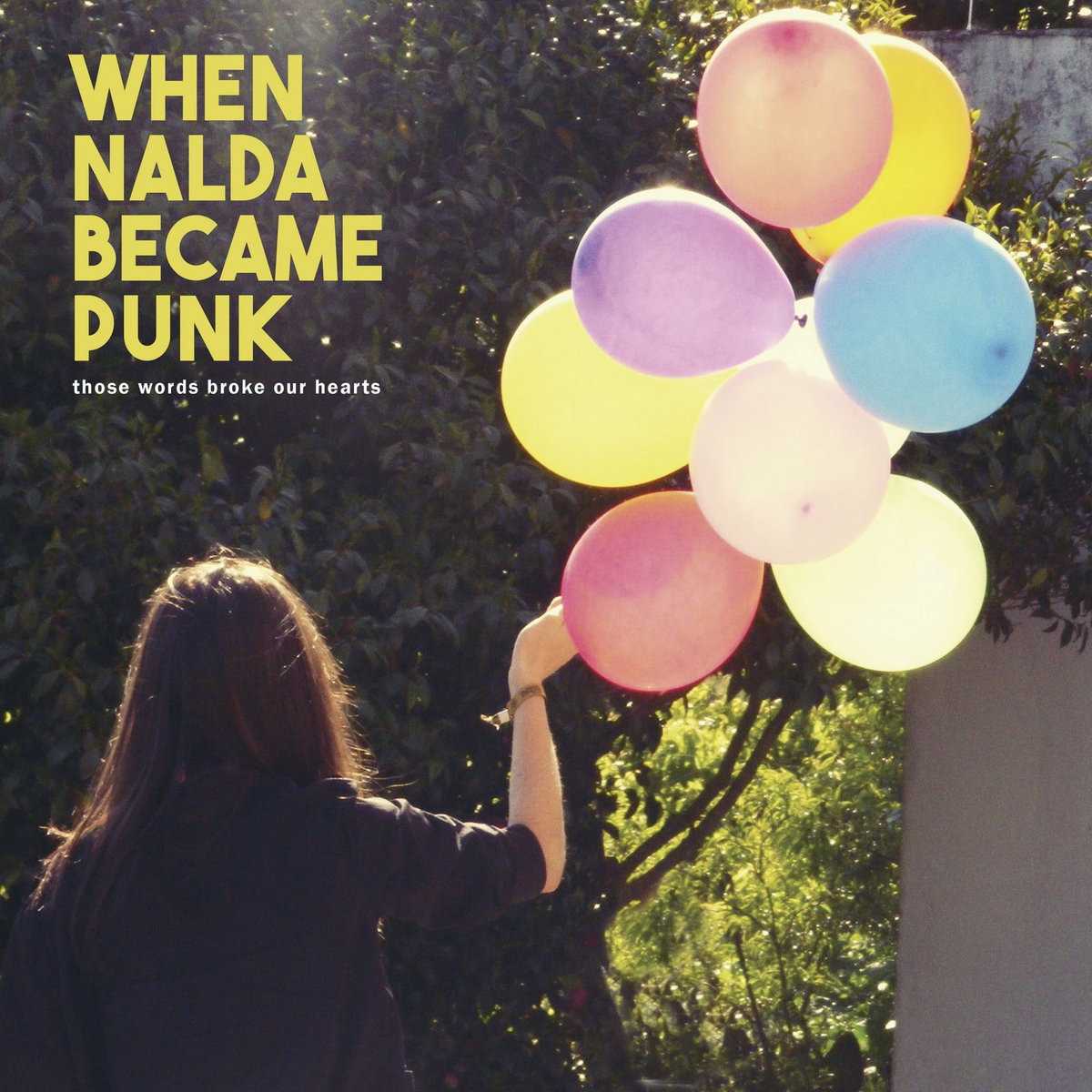 Whether enthusing about joy and happiness, exploring the bittersweet moments, or even sharing disappointments and heartbreak, the best indie pop seems constructed of a special lighter than air substance. It lifts the heart, brightens the day, and makes the impossible appear possible. If you want to know why and how, you've come to the wrong place. But if we can't explain the science behind the emotional impact of pop music, we can tell you where to find some of the best of it. And one of the best is Vigo, Spain's
When Nalda Became Punk
. The band has been on these pages before, and we expect and hope they will give us reason to feature them in the future. Today's feature is prompted by their new six-song mini album,
Those Words Broke Our Hearts
.
The record begins with the uptempo "Hanging Out With Imogen", featuring soaring vocals and a sparkling arrangement. The following "Long Before" interjects a melancholy shading, but in a lovely way. "Big Whoop" will enhance your mood for the rest of the day -- what a great song! The lilting melodies and fast pace continue for "New Years Day" and "Angela". The closer, "A Midnight Run", changes the game with a taut arrangement with a spoken word overlay voiced by guest Edward Forth of English band Forth. In a very positive way it reminds me of some of my favorite tunes from Scottish band Ballboy. And that's it -- six strong tracks that demand the replay button. This record is gem that will brighten your springtime, and long serve as a reminder of the delights of indie pop.
When Nalda Became Punk
are Elena Sestelo (vocals/guitar), Roberto Cibeira (guitars/keys/backing vocals), Antonio Llarena (keys/backing vocals), and Bruno Murmura (bass/backing vocals).
Those Words Broke Our Heart
is out now in vinyl and digital formats via Shelflife Records (USA) and Discos de Kirlian (Spain).
Facebook
Twitter
Bandcamp for Those Words Broke Our Hearts
Shelflife Records page for Those Words Broke Our Heart