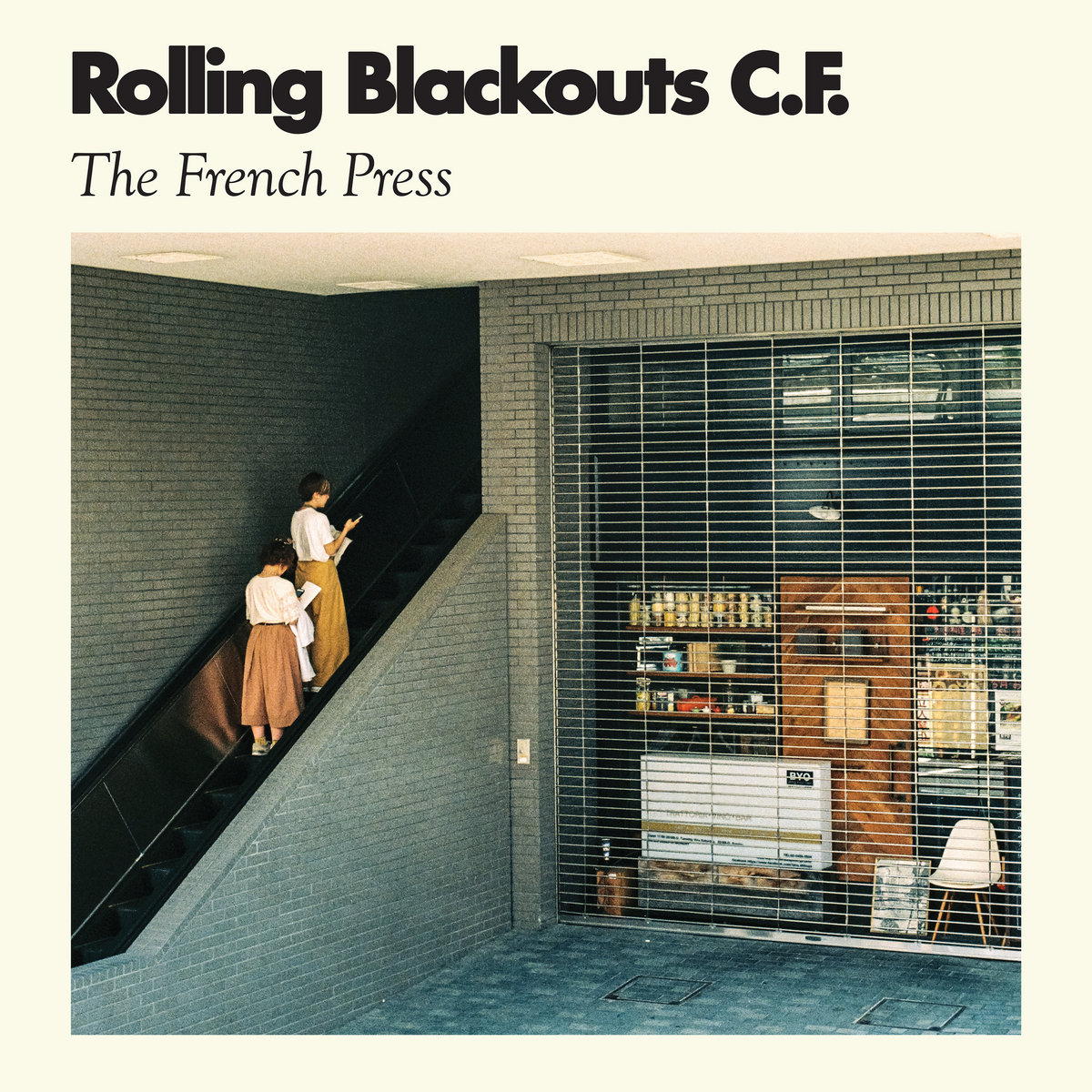 We'll concede that as band names go,
Rolling Blackouts Coastal Fever
is a mouthful, but that isn't a problem unless you are trying to scrawl their name on the side of a building. Come to think of it, I wouldn't be surprised if listening to their music didn't prompt at least a few fans to show their devotion with a bit of wall tagging, but we here at WYMA cannot openly encourage such activity. But what we can, and do, encourage, is paying some attention to one of the best guitar pop bands you've never heard of (unless you read our feature of their single "Julie's Place" a few weeks ago).
Rolling Blackouts Coastal Fever
received some momentum from their early 2016 EP "Talk Tight", and Seattle's Sub Pop has picked them up, which never is a bad sign for a young band. And now they have a new six-song EP
The French Press
and a North American tour. The songs on the EP are tautly constructed, but unspool in a breezy, uptempo manner that makes it easy to connect with the music on a visceral level. All the boxes are checked, with riffs, hooks and melodies present and accounted for. But the band also presents a confidence and songwriting aplomb that one usually expects of a band with a longer recording history. The boys know how to tell a good story and seem to delight in doing so. You may detect some echoes of The Clean on some tracks, such as "Sick Bug" (a personal favorite), but overall this band carves out its own spot, and we think it is a very good spot to be in.
The band is at SXSW this week, and then hits the North American east coast followed by the west coast. The details are on their Facebook page. Their time in the US ends with a show in Seattle on March 28, and I'm trying to clear the decks to attend it.
Rolling Blackouts Coastal Fever
are Tom Russo, Joe Russo, Joe White, Fran Keaney, and Marcel Tussie. The French Press is out on March 10 via Sub Pop.
Website
Facebook
Bandcamp for The French Press EP
Soundcloud
Twitter
Sub Pop
Sub Pop page to order The French Press EP