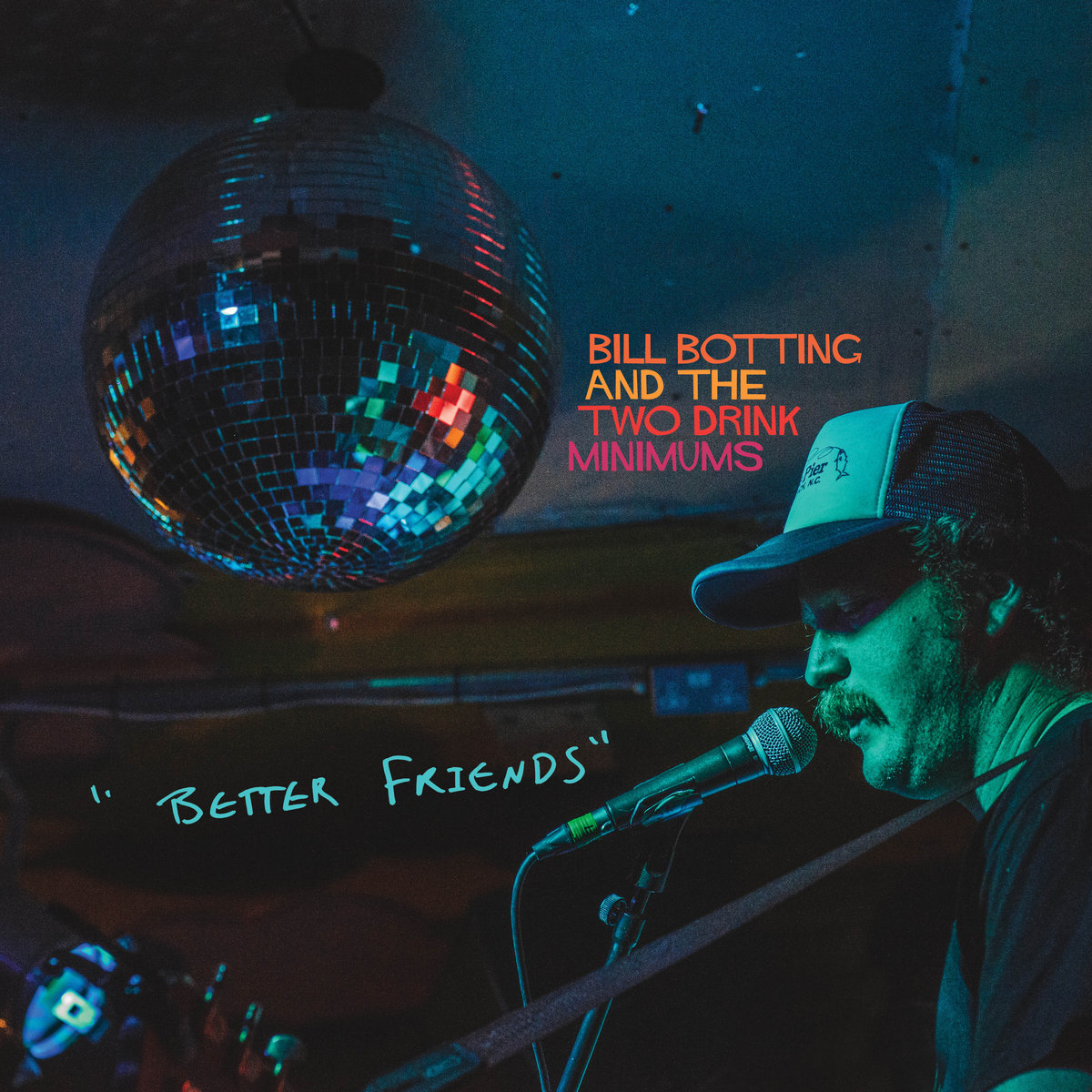 We knew of Bill Botting from the recently and sadly defunct Allo Darlin, so his next musical steps would have been of interest to us anyway. But with the name
Bill Botting and The Two Drink Minimums
, the project seemed like the sort of thing that demands our attention. Good music and at least two drinks (doesn't one only order a second as a necessary predicate to reaching number three?), what's not to like?
Bill provides nine fun songs (including a delightful cover of Paul Simon's "Graceland"), talented co-conspirators, and tight set of performances with just enough wiggle in the structure to help you think you are lucky enough to hear it live. You provide your ears, and your own two+ drinks (yeah, I know, but at least you don't have to leave yourself a tip). Bill's warm vocal delivery, musicians who are completely invested and good stories make this a record worth your time. Take a test spin of the quality and range of the album with the country flavored "Knew You When", the rocking "Treating You Right", and the more pop tinged "Feeling Sad Again" below. Here is evidence that we all need to have better friends to improve our lives.
Bill Botting and The Two Drink Minimums
are Bill Botting, Hannah Botting (of Owl & Mouse), Paul Rains (of Allo Darlin' and Tigercats), Tom Wade (of Owl & Mouse), and Jonny Helm (of The Wave Pictures. Darren Haman also helped with recording and played the sax on track four.
Better Friends
is out now in digital and limited edition vinyl formats via London label wiaiwya. See the Bandcamp link below (and for a full stream of the album).
Facebook
Twitter
Bandcamp for Better Friends
wiaiwya