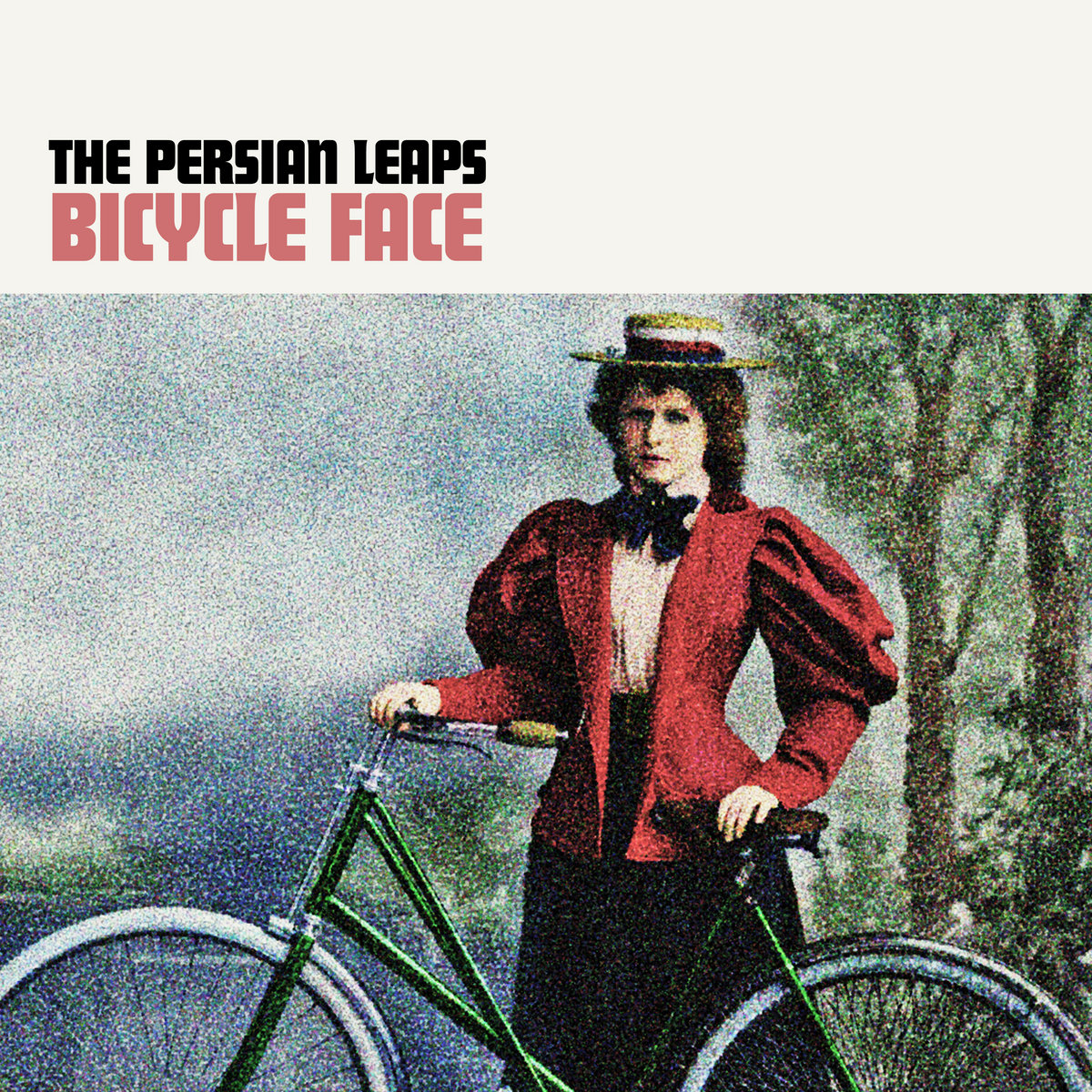 Around here we appreciate a band that is both good, and knows what they are good at.
The Persian Leaps
are such a band. The trio's specialty on the music side is refinement of the power pop and guitar pop of Teenage Fanclub, Guided By Voices, The Posies, and The Smiths. Think powerful guitars with plenty of jangle and buzz, and arrangements with hooks thoughtfully packed in like the chocolate chips in your favorite overloaded gourmet cookies. The band's specialty on the production side is the EP - - concise presentations of song sets that give maximum pleasure and end just a bit too quickly, causing an nearly involuntary press of the "replay" button.
It is fall, and fall brings us the band's annual EP release, this time the five-song
Bicycle Face EP
. Interestingly, the name of the EP is taken from an fake 19th century medical condition invented to scare women from cycling. Appropriately, the cover art presents a woman in 19th century dress standing next to a bike and wearing a 'don't mess with me' face. And while the titular condition may be fake, the songs are real and vital. The Persian Leaps are a band that understands momentum, and they explode out of the box and maintain the tension and energy through the final note. Perhaps that is one of the things that makes the EP the perfect vehicle for their creations -- an LP may be too exhausting for the more fragile listeners. In our view, this EP is
The Persian Leaps
' best work so far. Since there are rumors that this might be the final record from the band, we strongly suggest you experience it.
The Persian Leaps
is Drew Frosberg (vocals/guitar), Adam Brunner (bass/vocals), and Michael McCloskey (drums/vocals).
Bicycle Face EP
is out today via Frosberg's Land Ski Records. See the Bandcamp link below for streaming and purchase options. By the way, lyrics are included on the Bandcamp page, which we appreciate greatly.
Website
Facebook
Twitter
Bandcamp for Bicycle Face
Soundcloud