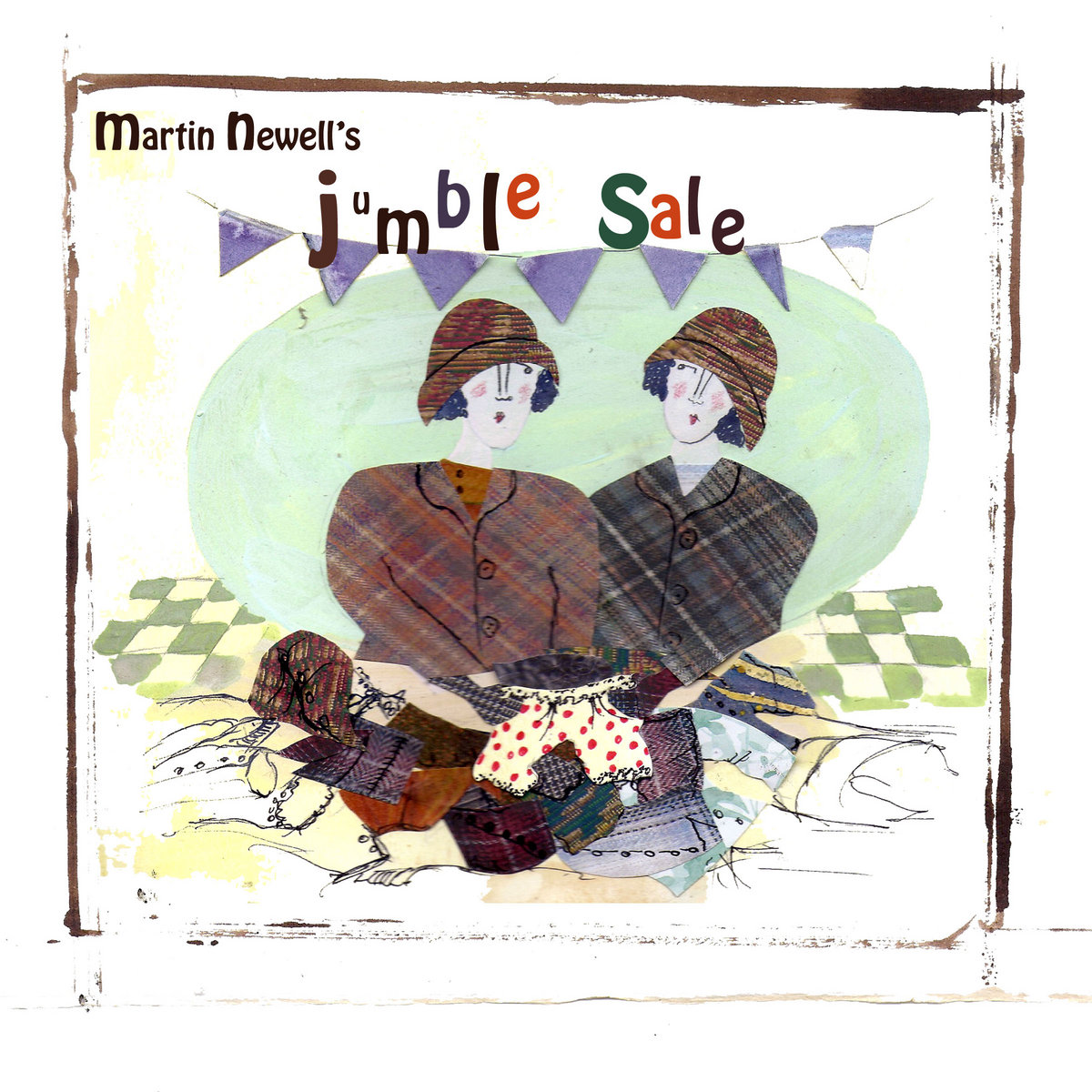 Variously termed rummage sales, yard sales, garage sales, jumble sales, among other terms, when someone clears out their attic, basement, closets and other collection points, the rest of us have an opportunity to find treasure. In the case of the UK's Martin Newell, recording as
The Cleaners From Venus
, a long career in music has produced a bumper crop of outtakes and other musical odds and ends. And in a fit of housecleaning, he has assembled 17 tracks from 22 years of work and packaged them as
Martin Newell's Jumble Sale
. So this will be one of your easiest jumble sale shopping excursions -- one stop shopping for a pre-selected set of songs. There is no need to sort through boxes of crockery, loud holiday sweaters, or vintage roller skates. Even with odds and ends of a recording session, Martin's keen observational skills, melodic sensibilities, and deft wordsmithing produce gems that others in the business should envy. Welcome to the jumble sale!
Martin Newell's Jumble Sale
is out now as a digital release, as well as a limited run of CDs. Check out the Bandcamp link below or visit your preferred online store.
Facebook
Website
Twitter
Bandcamp for album