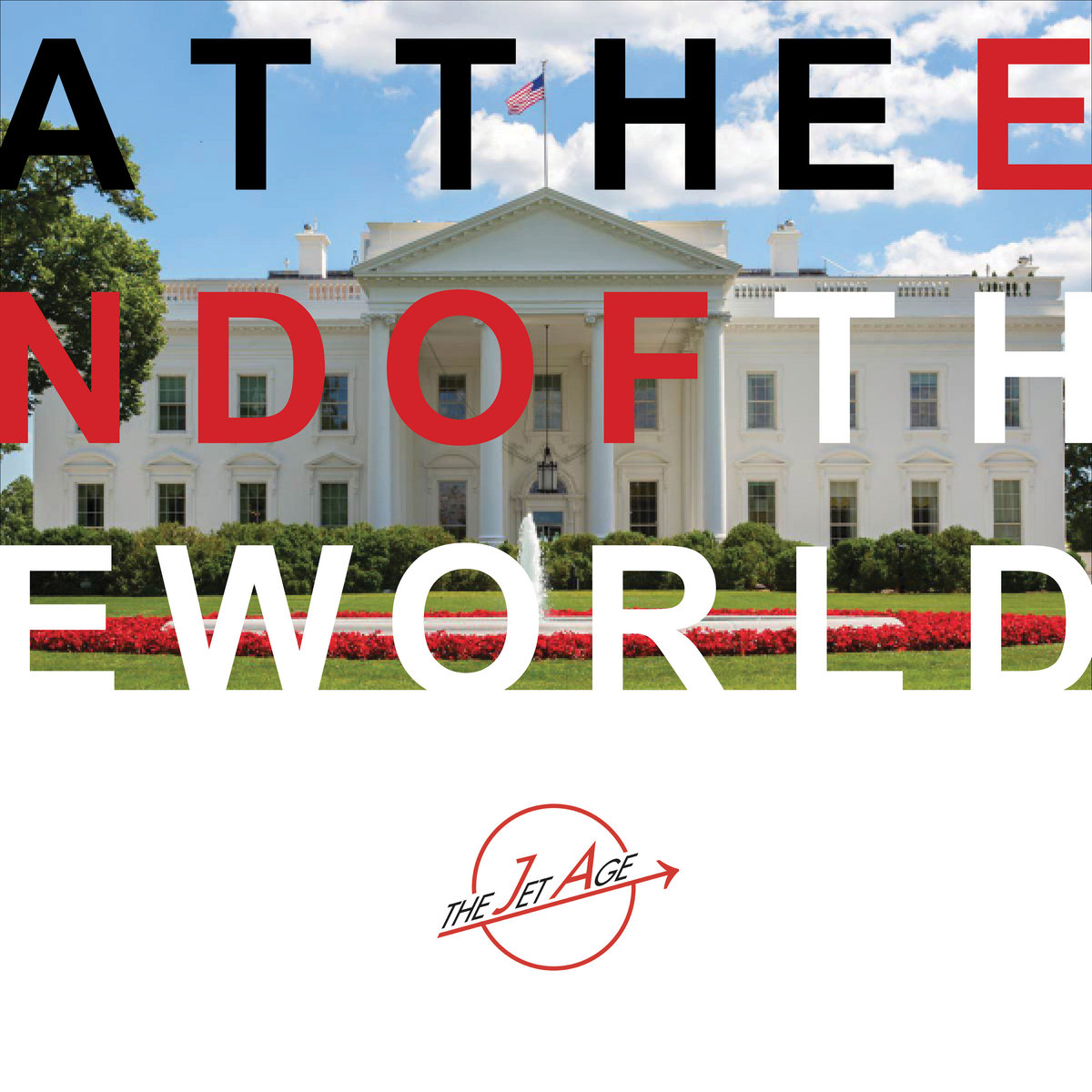 Medical professionals tell us that holding our emotions in check, silently fuming about the sad events and looming tragedies in the world can be bad for our health. We know this. And Eric Tischler and his bandmates in
The Jet Age
, Greg Bennett and Pete Nuwayser, know this as well. So their response to the world they endured in 2016 was to record their emotions in the 11 tracks that became
At The End Of The World
. Of course that means there are political observations, in particular in the tracks that bookend the record, but the album isn't all about that. But among the political angst and the other things it is about, it is a really good indie rock album. While the drums are pummeled and the bass reverberates like a foot thick rubber band, the guitar dishes out beefy riffs and sharp hooks. As is the case in their prior half dozen or so albums, Eric sings with absolute conviction.
At The End Of The World
is part lament, part complaint, and part defiant call to carry on. And all of it is worth your ears.
Eric sings and plays guitar, Greg plays bass, and Pete drums.
At The End Of The World
is out now as a digital release. See the Bandcamp link below.
Website
Facebook
Twitter
Bandcamp for At The End Of The World