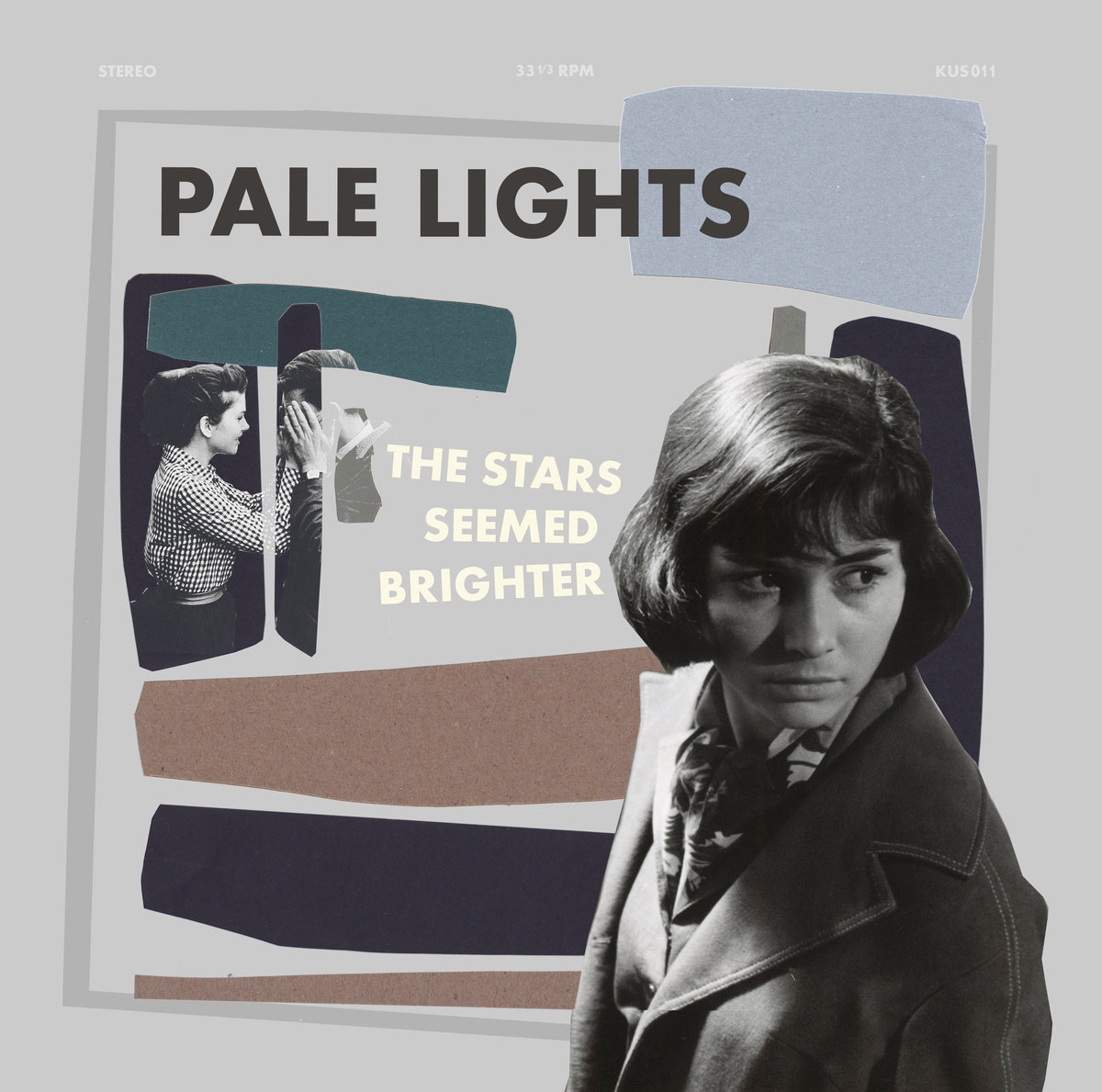 Are you in a dark, semi-hopeless mood due to end of the year deadlines, the pressures and conflicts of the holiday season and the decidedly return-of-the-robber-barons state of politics? Oh, we're sorry - are we making it worse? Allow us to suggest there is a light at the end of the tunnel. It is, in fact, a
Pale Lights
. And what are
Pale Lights
? Well, as longtime readers of this blog know they are one of the best and criminally under-exposed guitar pop bands in the United States. Purveyors of melodies and lyrics masterfully crafted to last the test of time, the Brooklyn-based band has just released new LP
The Stars Seemed Brighter
with ten tracks that will make you smile and put a bounce in your step. Worries? What worries? With tunes like this you'll think you won the 'good mood lottery'. Frontman and songwriter Phil Sutton sings with a casual, good-humored sincerity, underscored by female backing vocals, jangling and ringing guitars and an excellent rhythm section. The recordings have a live-to-tape feel we find produces warmth and immediacy. And the hint of country rock in the songs' DNA adds an interesting element as well.
Pale Lights
are Phil Sutton (vocals/guitar), Andy Adler (lead guitar), Lisa Goldstein (drums), Maria Pace (bass guitar), and Suzanne Nienaber (vocals), the various resumes of whom include Comet Gain, Crystal Stilts, Knight School, Cinema Red and Blue, and Great Lakes. There also were guest appearances by Hamish Kilgour (The Clean) and Kyle Forester (Crystal Stilts/The Ladybug Tansistor).
The Stars Seemed Brighter
was released December 15 by German label Kleine Untergrund Schallplatten.
Facebook
Twitter
Bandcamp for The Stars Seem Brighter
Twitter