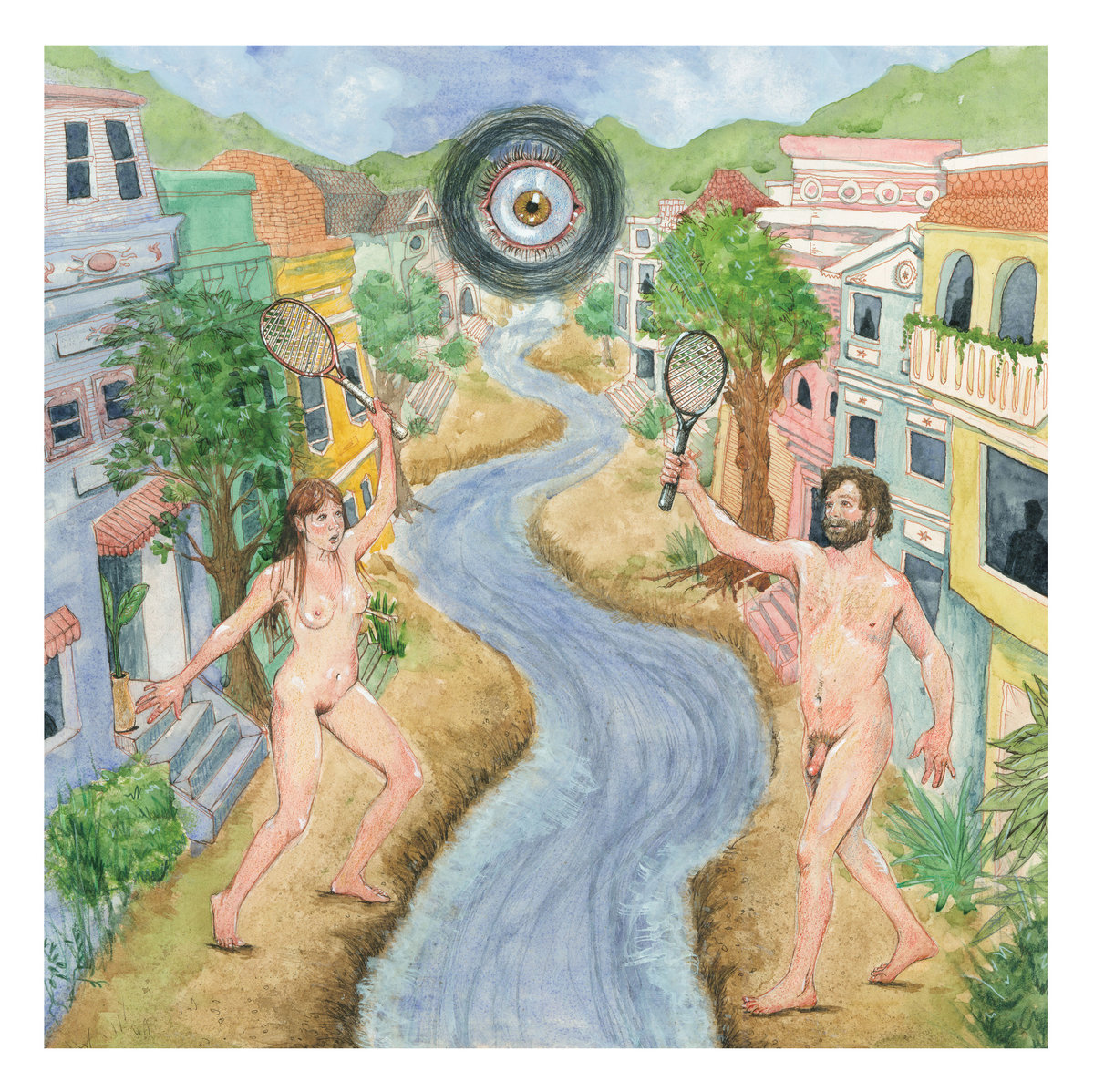 If I were to pick the modern band that most completely embodies the spirit of West Coast garage rock, it would be San Francisco's
Cool Ghouls
. Their music is heavily veined with sunny melodies, British Invasion harmonies, shaggy arrangements, psychedelic shimmer, and a palpable love of keeping the guitars at the forefront of the proceedings. Well, all that and and a vibe that suggests an awesome house party with several cold kegs in the back yard. On
Animal Races
, the band's new album and third overall, they display it all with the best songwriting and tightest performances of their recording history. They rock hard on "Brown Bag", evoke 'Nuggets' garage rock on "Never You Mind", let in the jangling psychedelic sunshine on "Sundial", dig into a spacey jam on "Time Capsule"and dish out dusty country rock on "Days" and "(If I Can't Be) The Man". And the steel guitar embellished "When You Were Gone" is becoming one of my favorite ballads of the year. With the addition of a 12-string Rick, steel pedal and some synths, the band has filled out their sound, but none of the new additions distract from their solid rhythm sections or garage guitar roots.
The bottom line for us here is that
Animal Races
is the best work yet by a band we have followed since their first demos popped up on the web. I'm going camping this weekend and this album is one of the few that I'm taking with me. I'm hoping the mountain goats in the central Cascades appreciate it.
Animal Races
is available via Cellar Door in North America and Melodic Records in the UK/Europe. Burger Record has the cassette.
Cool Ghouls
are Alex Fleshman (drums/percussion/piano), Pat McDonald (vocals/guitar/drums/mellotron), Ryan Wong (vocals/guitar/bass/mellotron), and Pat Thomas (vocals/bass/guitar/farfisa). For this album, they received contributions from Tom Heyman on pedal steel, and producer Kelley Stoltz on midi guitar and percussion. The album was mixed and mastered by Mikey Young.
By the way,
Cool Ghouls
are traveling the western states right now, so check and see if you are in the vicinity of a show.
Facebook
Twitter
Bandcamp for Animal Races