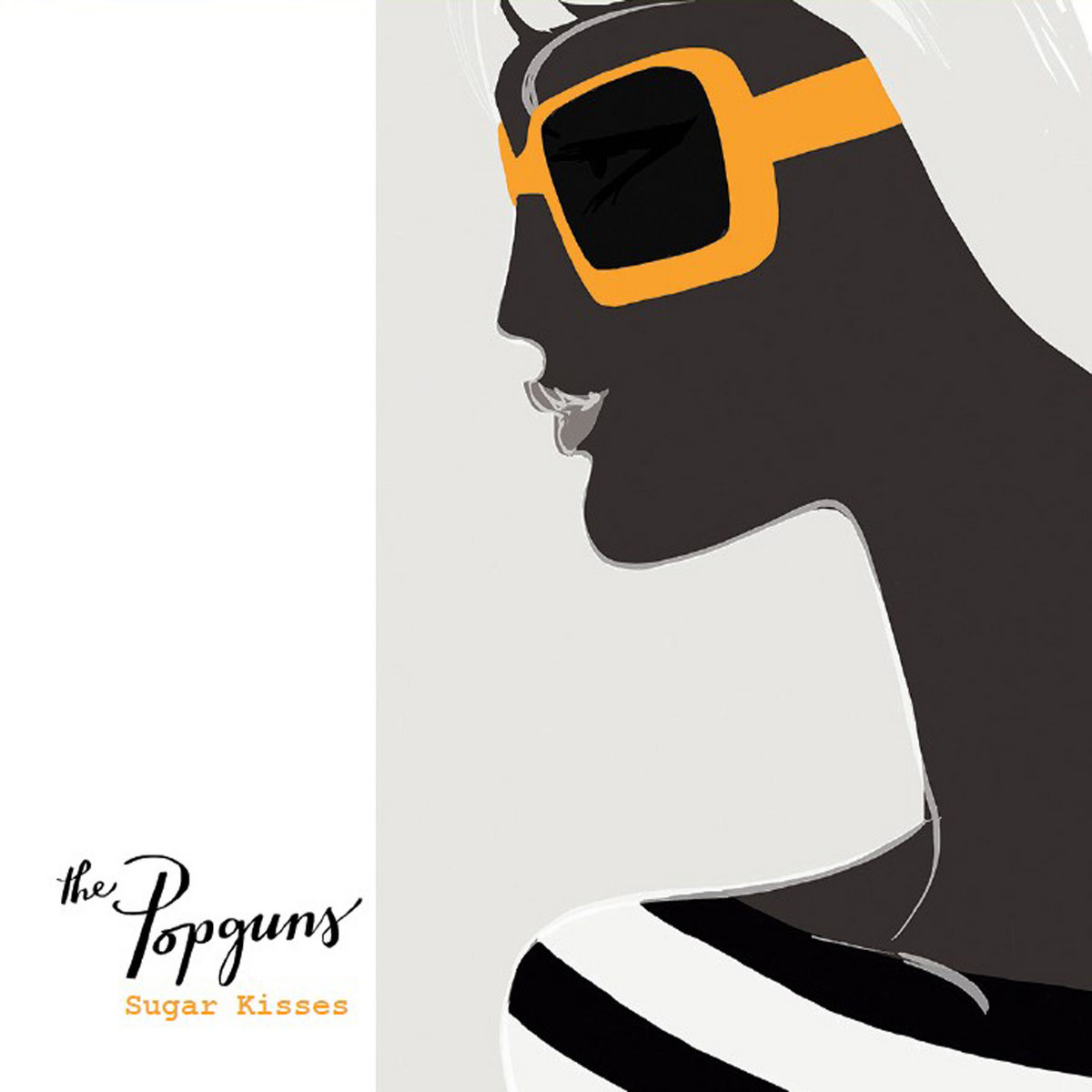 On
Sugar Kisses
, the second full length from
The Popguns
since their resurrection in 2012, the band proves as adept as ever in crafting bittersweet indie pop, and have even filled out the sound with Kate Mander adding her voice to harmonize with frontwoman Wendy Pickles. And unsurprisingly, they have added some additional maturity and perspective to the songwriting. But the album finds the band unwilling rely only on that traditional strength and listeners aiming for nostalgia. So here melancholy janglers like the wonderful showcase song "So Long" are balanced by the robust tracks such as "We Don't Go Round There Anymore", "A Dream Of Her Own", "Gene Machine", "Fire Away", and the glorious "Finished With The Past". The variety and quality of execution shows this Brighton band to be as vital, energetic and aggressive as are many new bands trying to make there way in music. The difference is that The Popguns are pros at this, and it shows. Wendy Pickles' voice still impresses with its power and range, but even more intriguing to any careful listener is her nuanced touch with the emotional content of the songs. The result is an album as strong as any the band has done, and it will serve as a summer mix tape for the discerning indie pop fan. Pop the champagne corks for The Popguns -- they have earned it!
The Popguns
are Wendy Pickles, Simon Pickles, Greg Dixon, Pat Walkington, Tony Bryant, and Kate Mander.
Sugar Kisses
is out now via Matinee Recordings.
Website
Facebook
Twitter
Bandcamp for Sugar Kisses
Matinee Recordings page for Sugar Kisses