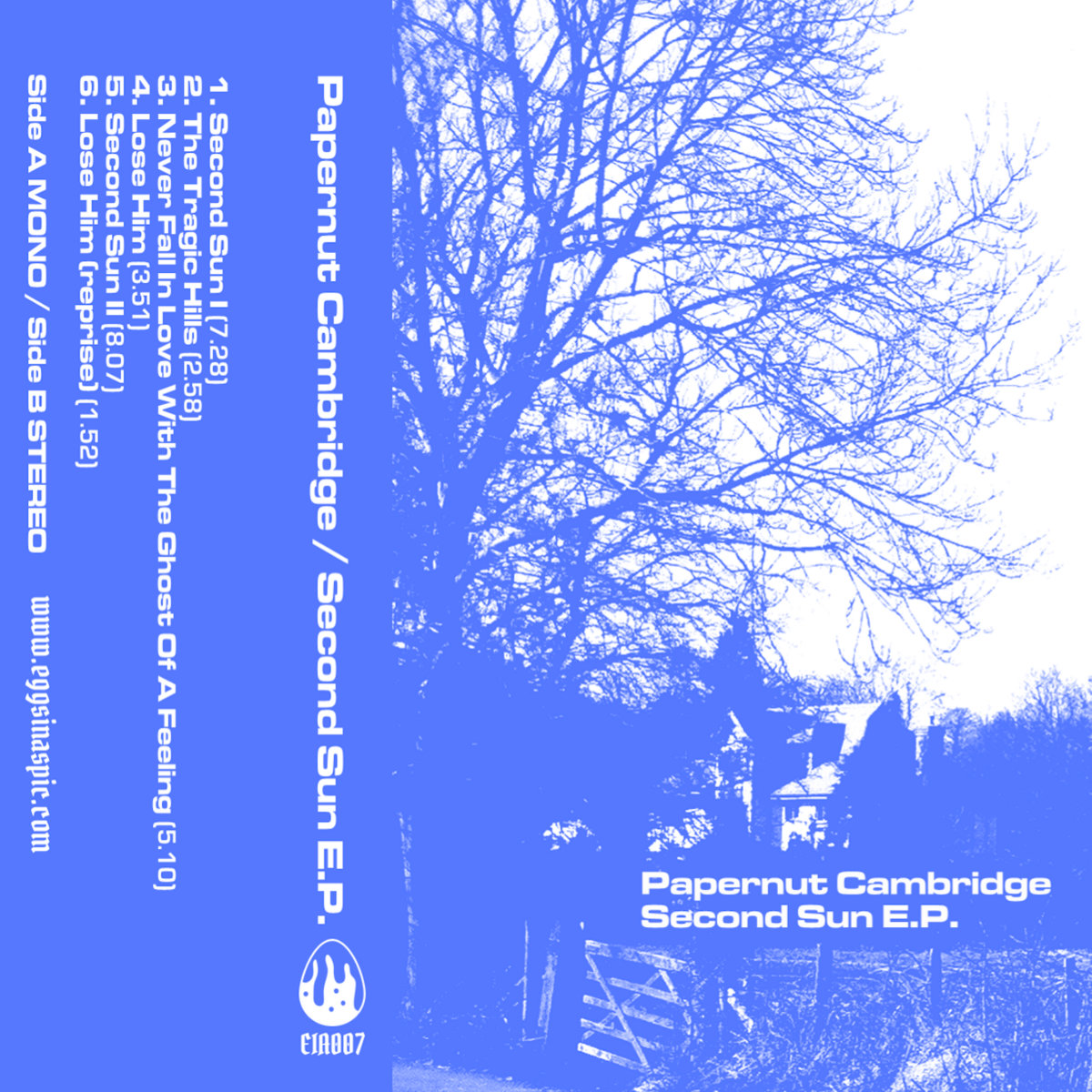 Today's first feature is focuses on the
Second Sun EP
by a UK collective known as
Papernut Cambridge
. The record is comprised of six songs of psychedelic pop, on some tracks unabashedly recalling the languid, pastoral psychedelia of decades past (e.g. "Second Sun") and on others injecting indie rock elements (e.g. "Lose Him"). It is an entertaining, well crafted and rewards multiple listens.
Papernut Cambridge
is helmed by Ian Button, formerly of Death in Vegas and Thrashing Doves. Other contributors include Robert Rotifer, Robert Halcrow, Ralegh Long, Darren Hayman, Jack Hayter, Citizen Helene, Emma Winston, and Mary Epworth.
Second Sun EP
is out now in cassette and digital formats. See the Bandcamp link below for details and a full stream of the album.
Facebook
Twitter
Bandcamp for Second Sun EP
credits