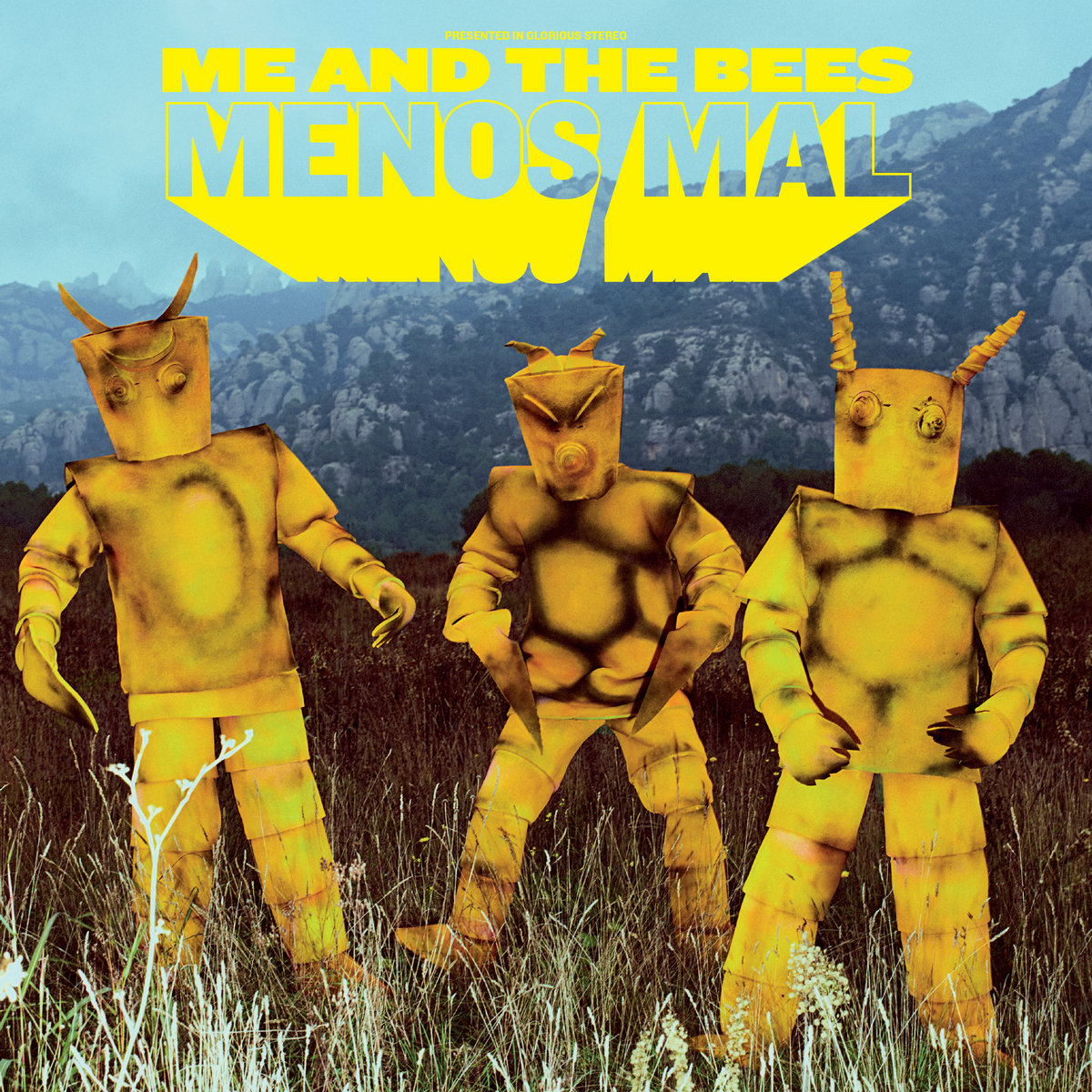 I don't know the fine people who comprise Spanish band
Me and the Bees
, but is seems that they want us all to be happy.
Menos mal
, their latest album title means "goodness", and they've packed the record with fifteen sunny indie pop tunes that conjure sunny days, warm sunny nights, smiling people riding Vespas and waving to other smiling people enjoying each other's company in an outdoor cafes. It seems just the sort of thing that Presidential Adviser Steve Bannon would hate, which is a pretty good way to know that it is very good.
Adept pop craftsmen, the band knows that delivering the goods means short songs, sharp hooks, sweet vocals and soaring choruses. With the three core members trading lead, most songs ending before the two-minute mark and sweet earworms for arrangements, delivery is made with a flourish. And the extra goodness (or menos mal) is that this band provides a pretty robust and crunchy instrumentation to carry the tunes. I would bet they are a very good live act. We highly recommend spinning these tunes, but you might want to put on your sunglasses.
Me and the Bees
are Esther Margarit (bass/vocals), Veronica Alonso (drums/vocals), and Carlos Leoz (guitar/vocals). "Regular contributor" Guille Caballero assisted by playing keys.
Menos mal
is out on April 7 in vinyl, CD, and digital formats via La Castanya.
Facebook
Twitter
Bandcamp for Menos mal
La Castanya