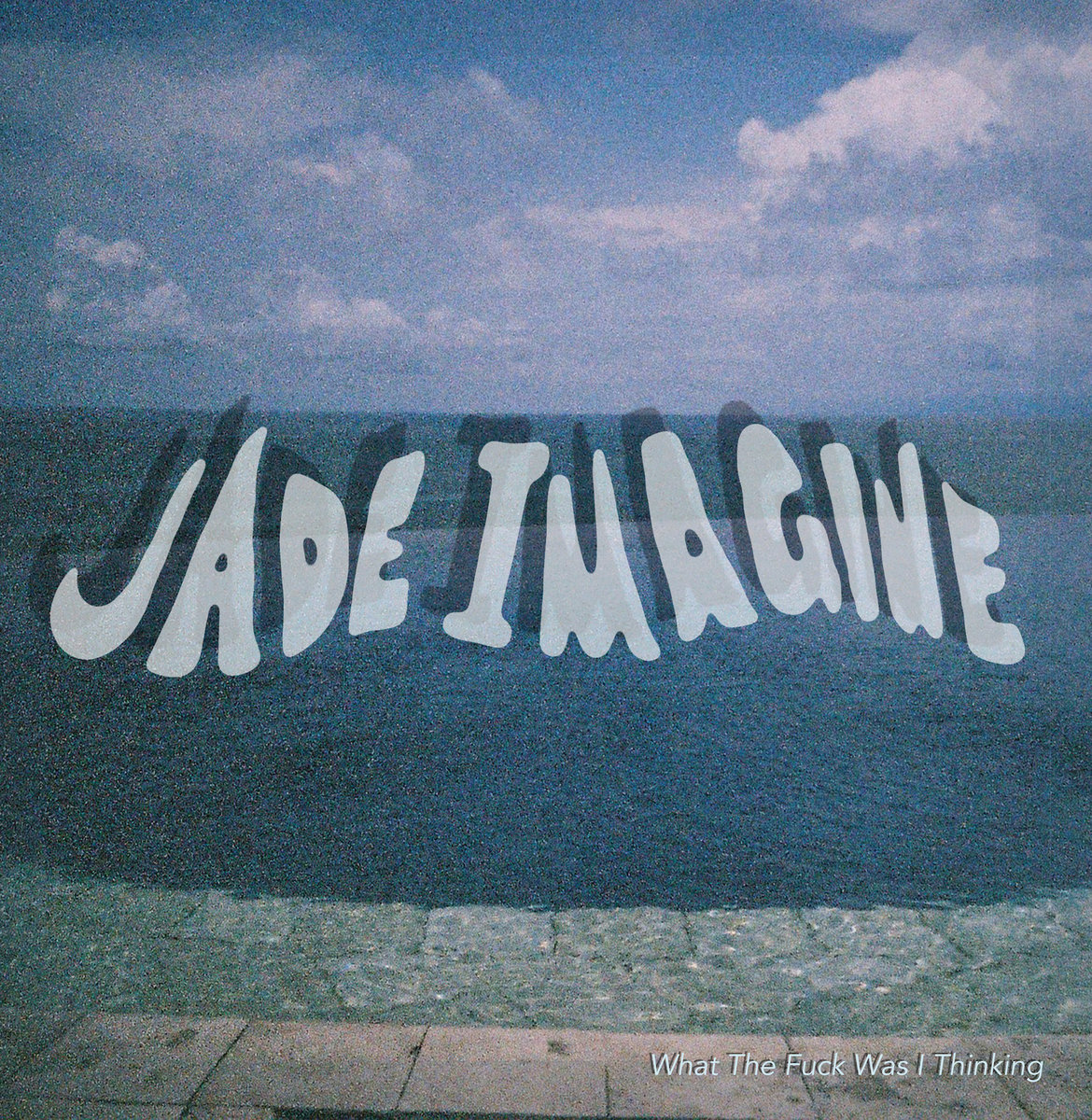 Frank Sinatra sang "regrets? I've had a few ...", and that may be fine for Frank. But it seems to me that one of my most consistent refrains (usually only muttered internally) is "what the fuck was I thinking". So you can understand why I felt immediate kinship with Melbourne's
Jade Imagine
, who are releasing an EP titled, yes,
What The Fuck Was I Thinking?
. The record's six songs discuss insomnia, self-administered reality checks, the documentary "Dig", independence, the value of a relaxing walk, and working crappy jobs. As is the case with any music, the critical point isn't so much the subject matter as the quality of the writing and the performances. And it is in these critical areas that
Jade Imagine
shines. With a style that combines a grunged-up slacker pop with a singer songwriter essence, it is a varied and captivating record. I've provided a few of my favorites below, but there isn't any filler on this little gem.
Jade Imagine
is songwriter Jade McInally, Liam Halliwell, Tim Harvey, and Jen Sholakis, although I understand the cast of characters is not set in stone.
What The Fuck Was I Thinking?
is out on April 28 via Courtney Barnett's label, Milk! Records, which we think is a very good fit for their material.
Facebook
Twitter
Bandcamp for album