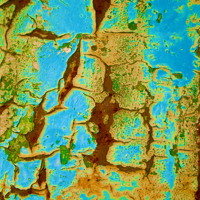 We are offered music to get us dancing, music to cause us to pump our fists, music to set the scene with a loved one. But to where do we turn when we come home late at night and need something tangible to fill those moments by yourself? May I suggest filling that time with "Skydive". "Skydive" is a three-track single release from former Dark Captain Dan Carney, who now is recording and performing as
Astronauts
. The single consists of the title track and the RocketNumberNine and Cloudy mixes of the title track. The title track beautifully combines breathy dream-pop vocals with a minimalist beat that infuses a sense of urgency and, at times, anxiousness, as the song builds and additional instruments add their voices. The song is taken from Astronauts debut LP,
Hollow Ponds
. Using the original track as a springboard, the mixes head in different directions. RocketNumberNine turns "Skydive" into and elector-psychedelic jam, while Cloudy recasts the track as an assembly of beat and rhythm clusters. The effect of the three tracks is an extended late night mix that I find delightful. The video and stream of "Skydive" are below. You can stream the remixes
here
. The single is available now via Lo Recordings. Check their website below or try your favorite digital store.
Facebook
Soundcloud
Twitter
Lo Recordings