Not that I'd want to do so, but I don't think it would be productive to tell
Deathcats
to quiet down. These guys are noisy and that's just the way they are. So the question is, 'good noise, or bad noise?' Well, that probably is the easiest question I'll field this week.
All Hail Deathcats
is surf-tinged garage rock -- intense, loud, fast and fun. The trio is from Glasgow, but you can more easily visualize them in a California garage as the sun sets on another day of surfing or skateboarding and the kegs are tapped. I don't know whether Ty Segall or John Dwyer have weighed in on these guys, but I think they'd be fans.
And while the overall sheen is fun, this is seriously good songwriting. At the core of each track is a gem of a pop song, then the band dresses it up for performance. The hardcore rumble and psychedelic flourishes whip in like the white foam on the top of waves, but the chorus of oohhs and aahhs and the concise running time ensures that each song makes its simple statement and avoids the danger of over-exposure. The tracks I've selected to profile here give you a sense of the range of the band. "Danny Dyer" could be on the soundtrack of a late '60s movie about the underground drug party scene in the surf community. Slightly sugar-coated garage pop is on order with "Dreamz". "Alligator" is a swaggering slice of Detroit garage rock, while the band's early surf/garage roots shine on "Saturday Night Golden Retriever". And if you want a dose of bluesy psychedelia, go to the Bandcamp page and spin the closing track, "Troll Troll". The really good thing about this album is that is sounds better every time I listen to it.
All Hail Deathcats
is available in digital form and vinyl from Glasgow's Fuzzkill Records. You can order either at the Bandcamp link below. The songs were written by Deathcat James McGarragle and performed by the three Deathcats. The album was recorded at Glasgow's Green Door Studio.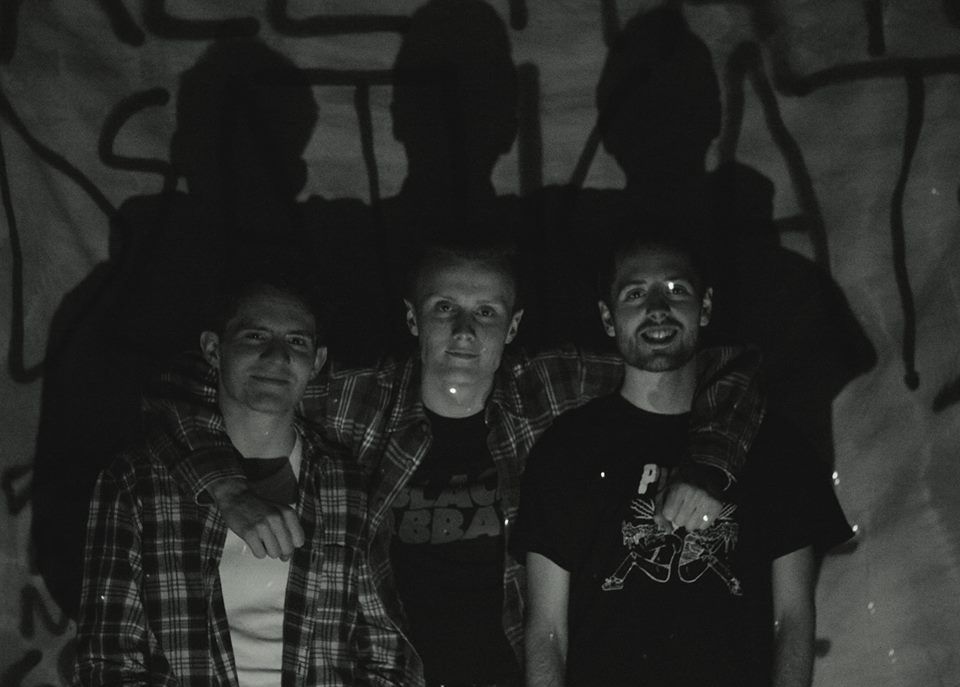 Deathcats on Facebook
Bandcamp
Fuzzkill Records