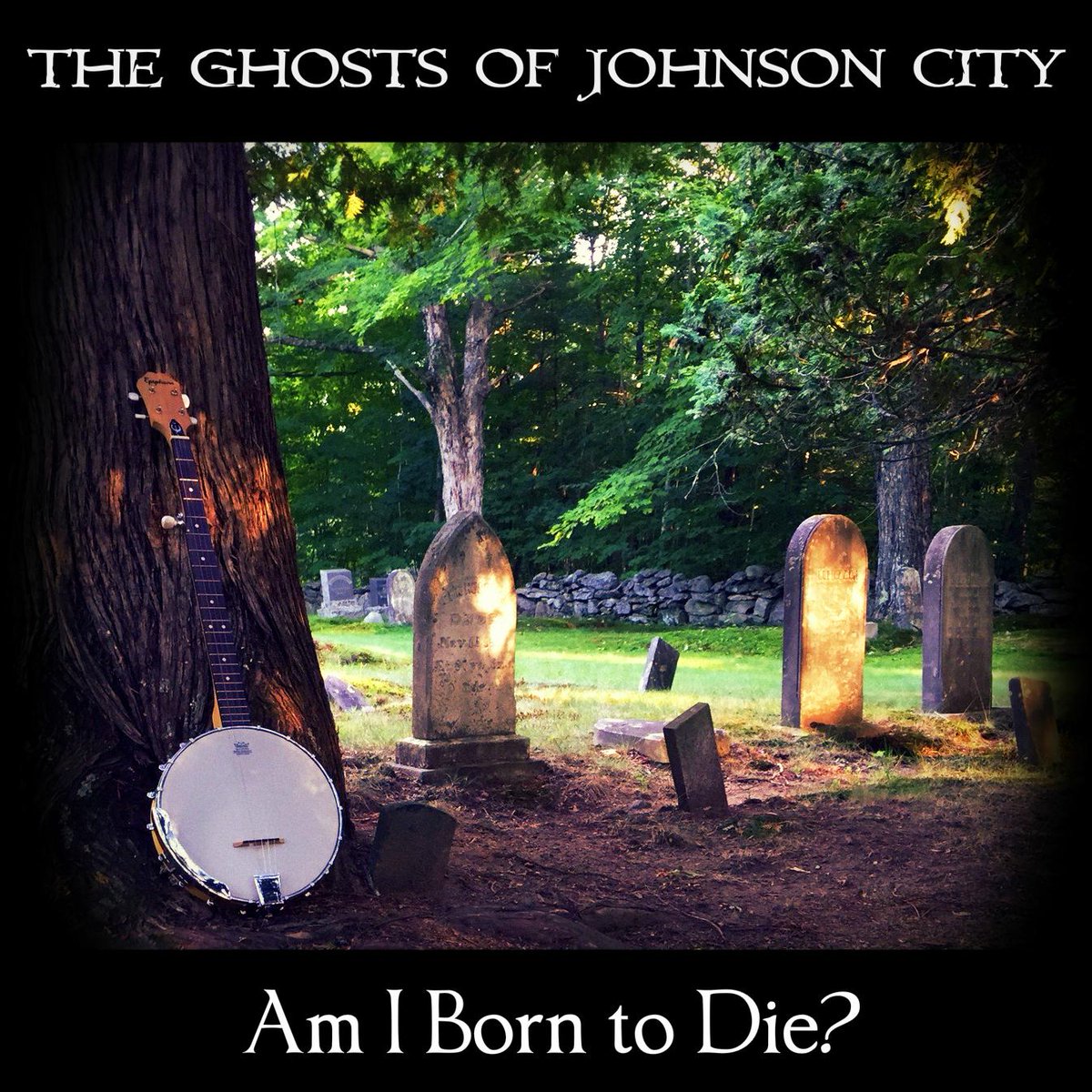 It now is fall, with overcast skies, rain spitting with a force that is hard not to take personally, chill winds and extended darkness. Sometimes the best way to deal with it is to listen to music that travels the dark side. And we have a good one for you. Covering dark folk and Americana songs born of old battlefields, murders, dangerous whaling voyages and even more dangerous coal mines,
Am I Born To Die?
is the perfect album for the season. It also is a musical creation that works on many levels - an archive of Americana music, excellent stories, suburb musicianship, as well as that delicious dark shading. With all of that going for it, I expect it is likely to be an album you'll cue up whenever the mood it right. And for those who like their musical stories a bit on the messy side, be assured that there is plenty of blood, heartache and death.
The album is the work of
The Ghosts of Johnson City
, which is comprised of Portland, Maine-based musicians Amos Libby (banjo/lead vocals), Douglas Porter (guitar/vocals), Erik Neilson (baritone ukulele/vocals), and Erik Winter (harmonium). You can buy the album in CD or digital formats at the CD link below. But for true appreciation, visit the band's website for lyrics and other information about the tracks. Stream it below. A few fingers of Rye aren't required, but it couldn't hurt.
Website
Facebook
Twitter
CD Baby site for Am I Born To Die?