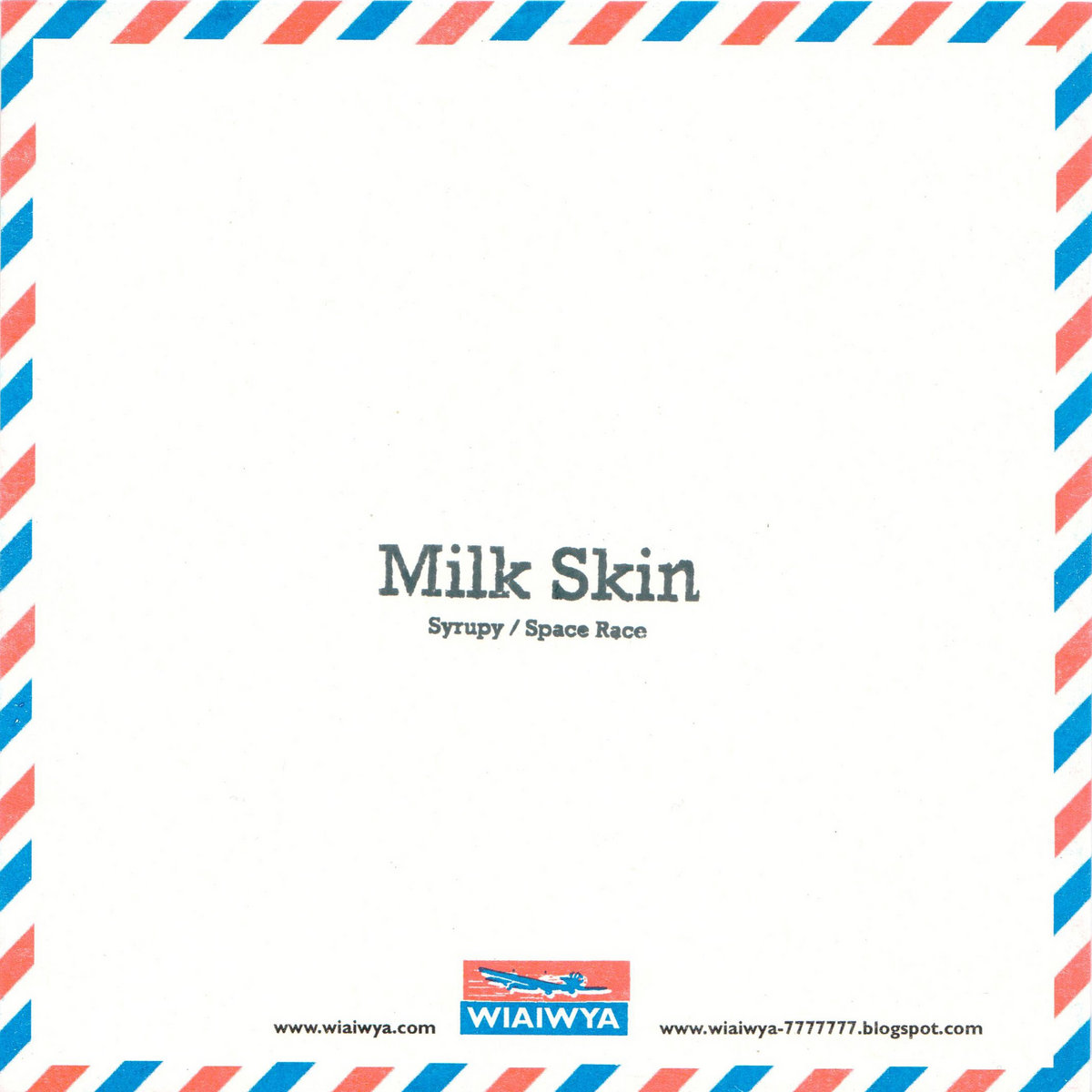 Allow me drop this one into your Autumn listening line-up. The record is the two song single
Syrupy/Space Race
by the UK's
Milk Skin
. The band is comprised of Laura of Tigercats and Tom of Owl & Mouse, with able assistance from Johnny of Wave Pictures, Paul of Allo Darlin. "Syrupy" is a gauzy mix of a sneakily infectious krautrock groove and a tribal form of dream pop, all with a sneaky groove. In its turn, "Space Race" begins as a hazy bit of fuzz folk and then dives into a long Beta Band-style finish.
Syrupy/Space Race
is available in vinyl and digital formats -- see the Bandcamp link at the bottom of the post.
Records like this are one of the reasons we are enthusiastic fans if London lable wiaiwya ("where its at is where you are"). The music scene is awash with singles, many of them quite good, but the wiaiwya-7777777 singles club is the premier boutique purveyor of singles, due to the rarity of the releases, the unique combination of artists, the devotion to the format, and most of all, the freshess and quality of the recordings.
Bandcamp