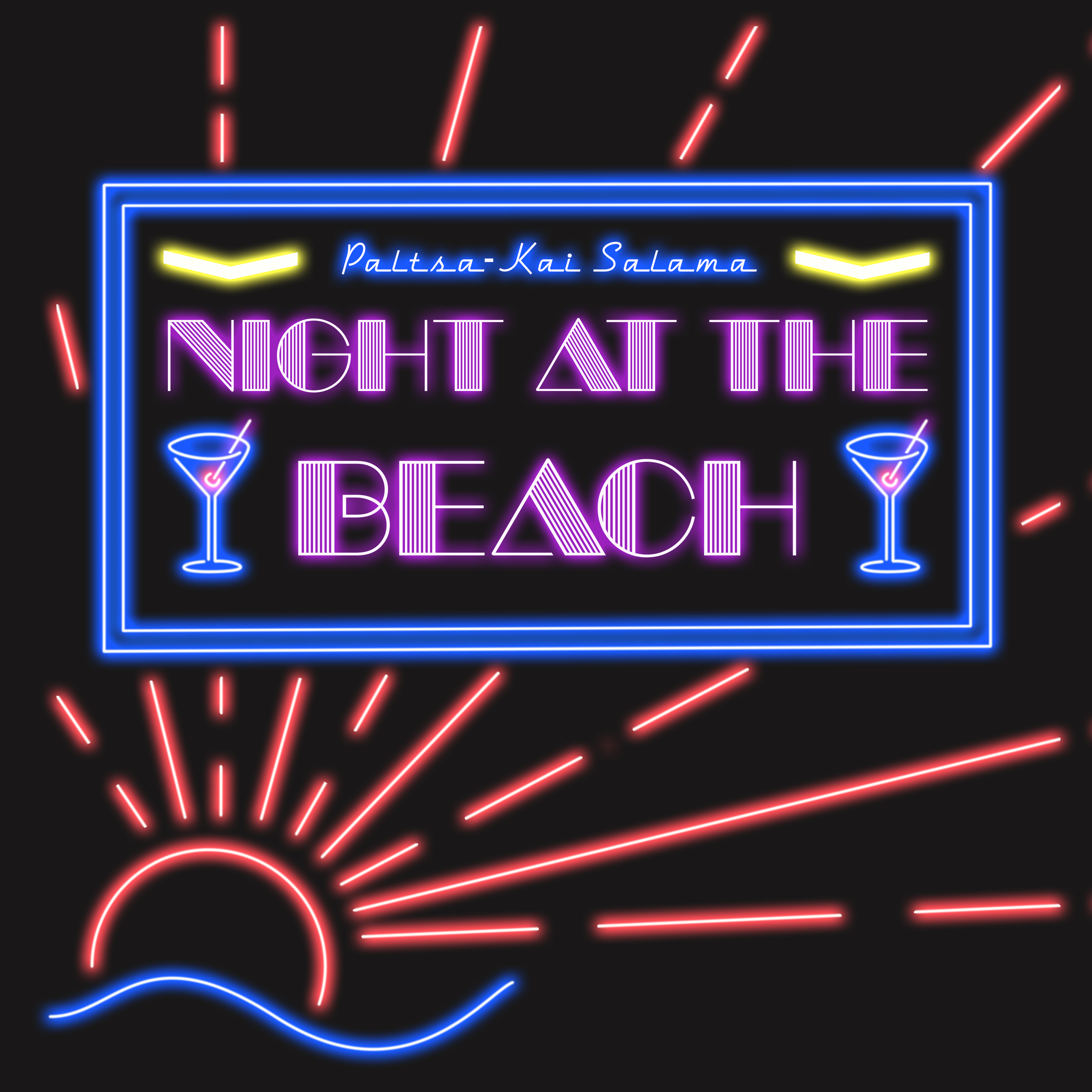 Helsinki, Finland is a long way from California, and 2016 is a long time after the '70s, but
Paltsa-Kai Salama
makes the geographic and temporal journey effortless on his excellent new album of sun-kissed, pastoral, psychedelic pop,
Night At The Beach
. Make no mistake, this is contemporary indie pop, but Salama's creations seem inspired by the Grateful Dead, CSN&Y, The Byrds and other worthies of the '70s that could be mentioned. And unlike the denser music of Black Lizard, the other band he fronts, the results are warm, airy and bring to mind nights under the stars on the veranda along the beach. Several of the songs, including the affecting "Carry Away" rely solely on acoustic instrumentation, while the opening and closing tracks, "Ran Out Of Love" and "Cry No More", respectively, are tightly crafted indie pop tunes. A few songs display country rock touches appropriate for the influences. "Silent Moment" is a highlight for several reasons, not the least of which is Jussi Hurskainen's saxophone.
Throught
Night At The Beach
Salama displays a deft touch with bringing the songs to life. Each tracks wears its heart on its sleeve, and has the right amount of energy and flair. We certainly don't want him to quit Black Lizard, but we are happy to celebrate the breadth of his newly revealed talents.
Night At The Beach
is out now via Helsinki's Soliti Music. The players on the album were Paltsa-Kai Salama (vocals/guitars), Sampo Seppänen (bass/percussion), Iiro Tulkki (keys), and Jussi Hurskainen (sax). All songs were written by Paltsa-Kai Salama.
Facebook
Soliti Music page for Night At The Beach
Soliti Music page for Paltsa-Kai Salama