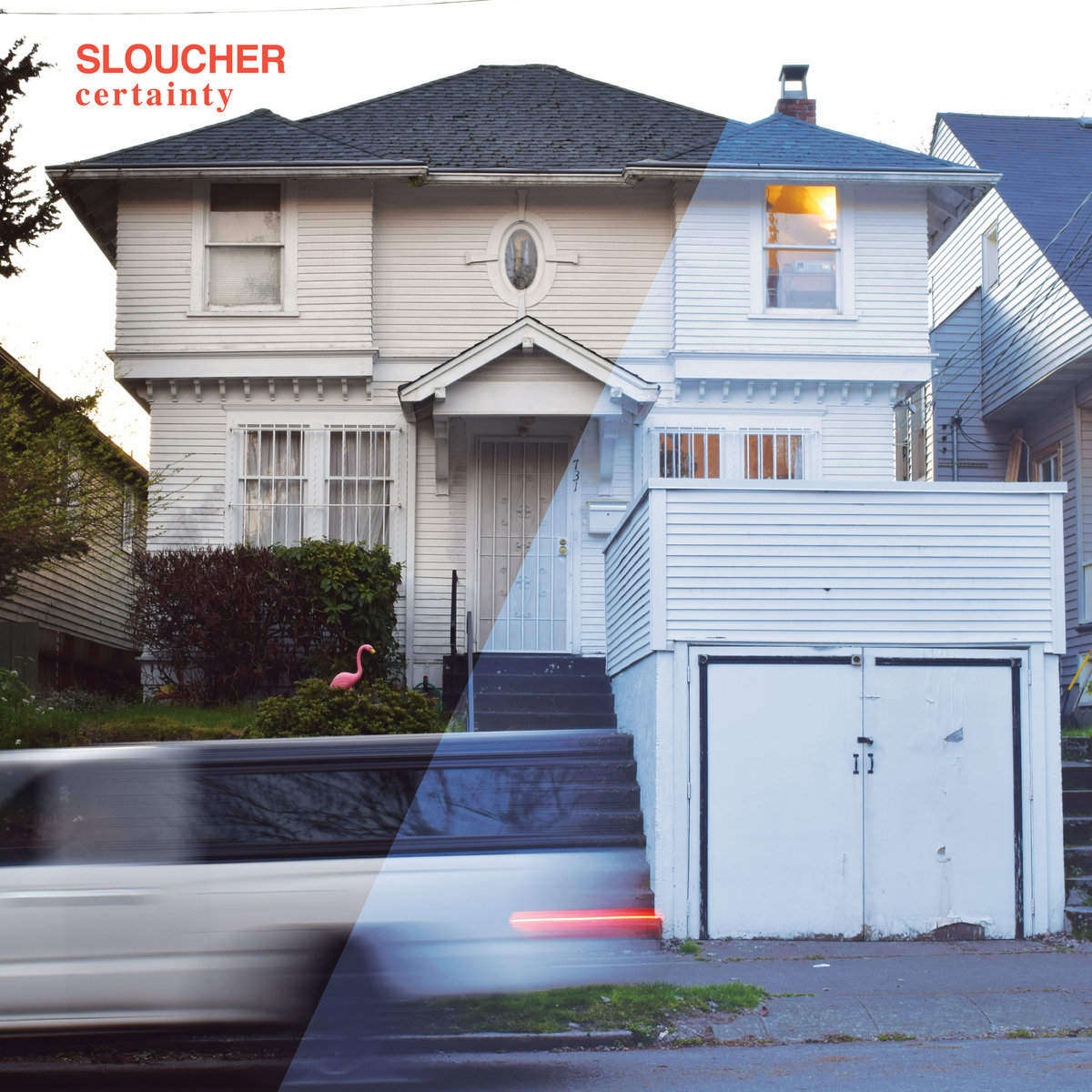 A few days ago I hadn't heard of
Sloucher
. But I am an admirer of Puget Sound label Swoon Records, and I'm familiar with Cayucas, Hibou, and The Globes, of which a couple of
Sloucher
have been members. So I thought it would provide a pleasant listen working through a long list of music that I need to cover. I pressed play on
Certainty
, their debut EP, and began doing other things. But "doing other things" quite quickly became "devoting full attention to some really, really good music". Headman Jay Clancy's songs are melancholy and melodic, with layered arrangements, a few country rock touches and enough distorted guitar to fit well in the Pacific Northwest musical scene. I found favorable echos of the work of Pavement, Elliott Smith and The Shins. As fleshed out by Clancy and his bandmates Kyle Musselwhite and Jack Hamrick, the seven tracks display delightful detail and nuance.
Certainty
has been occupying my ears steadily for a days, and I highly recommend it.
A couple of fine tracks can be streamed below, and you can stream and order the EP at the Bandcamp link below.
Facebook
Twitter
Bandcamp