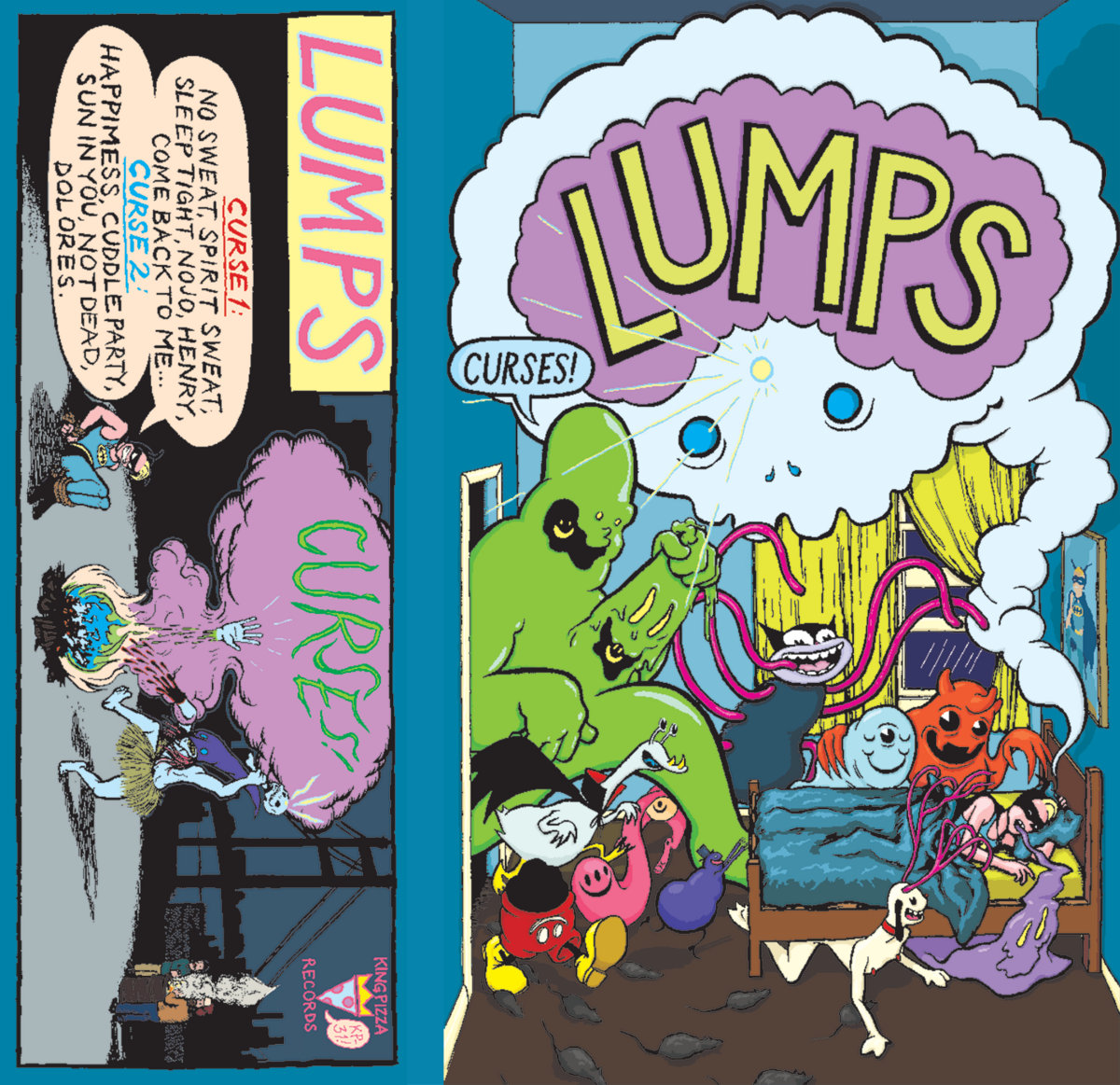 Cue up
Curses!
, the new LP from New York's
Lumps
and you'll be blasted by three sweat-soaked, punk pop tunes of considerable quality. How sweat-soaked? Well, the word "sweat" even appears in the title of the first two songs. We're talking puddles on the floor while you pogo like an maniac. Then "Nojo" takes us to a place I haven't been since the last time I listened to the Monks' Black Monk Time. And for the benefit of you children who have never experienced the Monks, that is a very good place to be. "HENRY" follows with a wonderfully skanky retro jam that belongs at a midnight surf party. "Come Back To Me" is a smashing garage pop tune with some rockabilly touches. The next five songs continue the jazzy, beat-oriented adrenaline rush. Highlights for me include the retro/new wave "Cuddly Party" and "Not Dead". And any descriptions need to be taken with a grain of salt, because
Lumps
like to change things up a few times in a song.
These guys take the spirit of early punk and take it places, and add influences and genres, that you wouldn't expect -- which of course is the most punk act of all. These guys are a blast of fresh air, albeit fresh air in a sweaty basement with beer on the floor.
Lumps
are Aaron Hester, Ara Arnn, Rory Fortune, Sam Backer, Nick Carter, and Joe Wilson.
Curses!
is an absolute bargain at $5 for a digital download of 11 tracks at the Bandcamp link below.
Website
Facebook
Bandcamp
Soundcloud