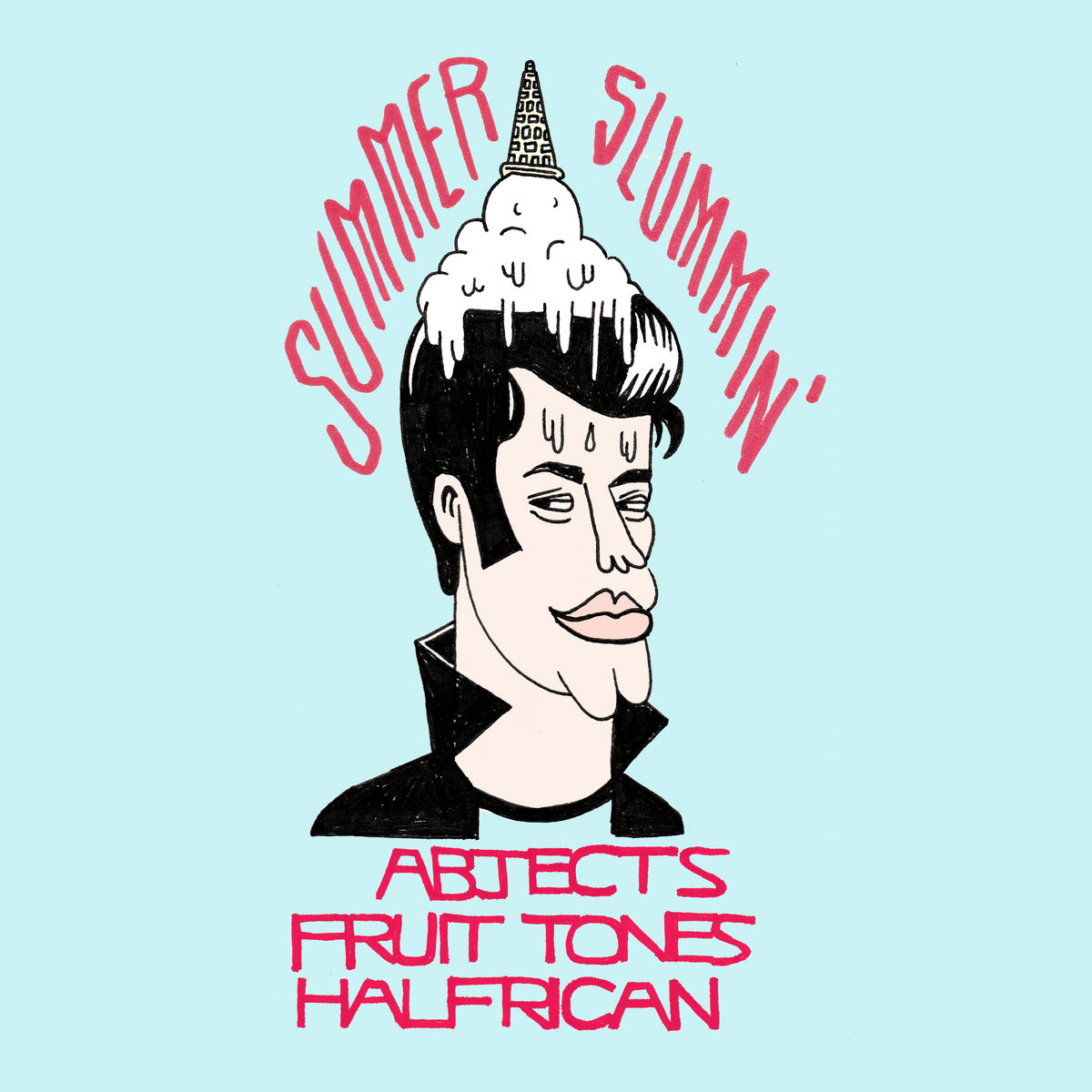 Well, this a Margarita pitcher full of fun, I must say. One of our favorite little labels, Glasgow's Fuzzkill, has released
Summer Slummin'
, a six track record with two songs each from Manchester's
Fruit Tones
, London's
Abjects
, and Glasgow's
Halfrican
.
Fruit Tones
open and close the set with their hooky garage rock.
Abjects
hit it hard with two punk smeared rock tunes.
Halfrican
's two songs are energetic, and slightly off center, indie pop. Despite some stylistic differences, the songs fit together well, and I expect that they are a delight on the same bill. Stream and enjoy the entire set below.
Summer Slummin'
is a cassette, but the cassette comes with use of the Bandcamp stream and a digital download so it is about as flexible of a release as you could desire. It is out now -- check out the Bandcamp link below. I wouldn't be surprised if this one sold out, so delay at your own risk.
Bandcamp for Summer Slummin'
Facebook for Fruit Tones
Fruit Tones on Soundcloud
Facebook for Abjects
Facebook for Halfrican