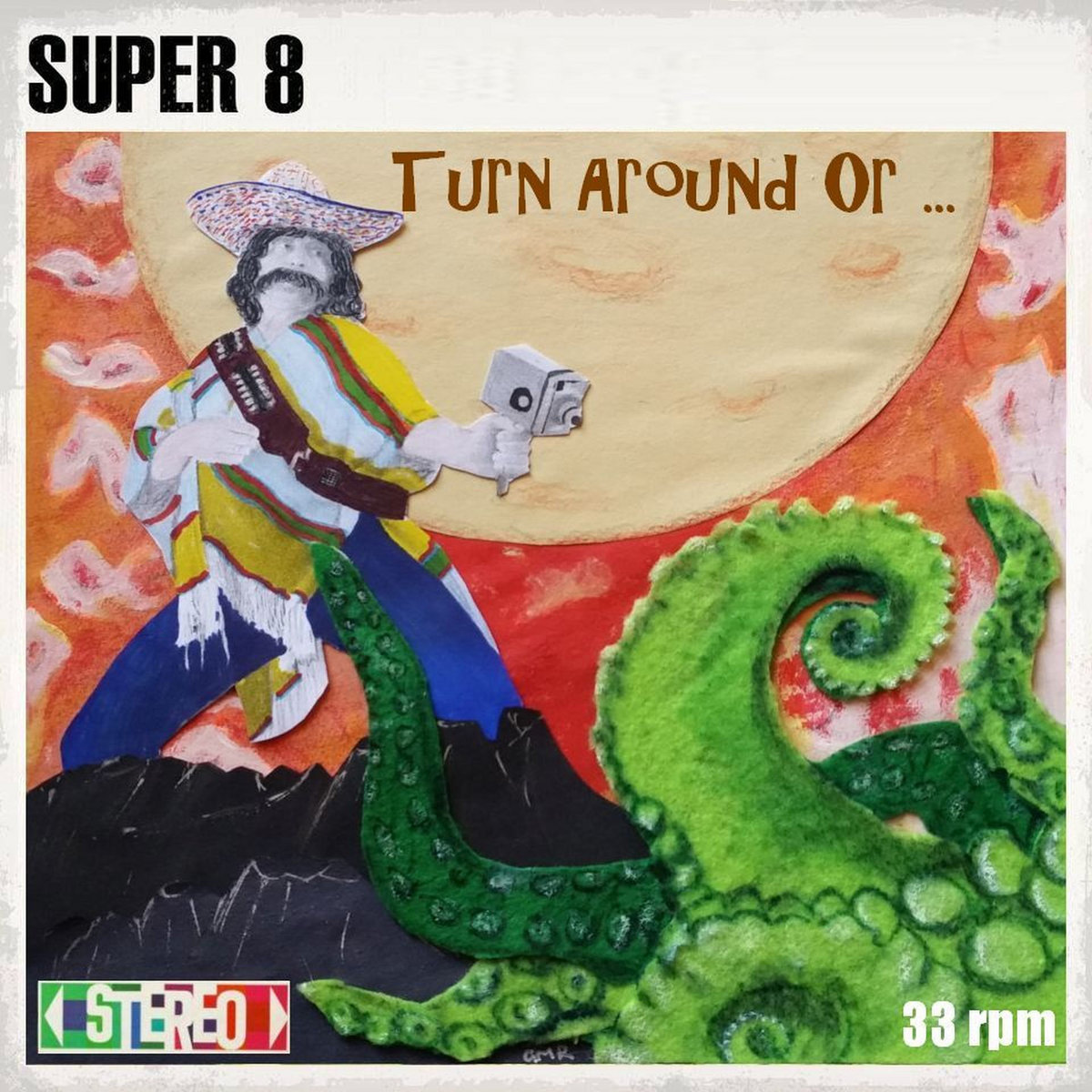 Friday has arrived at WYMA headquarters, so it is time to test candidates for weekend beverage consumption (this is scientific research, people, don't scoff) and pick some weekend music. A trending candidate is
Turn Around Or
by
Super 8
. Not only is the name of the band evocative of road trips, conjuring motels, gas stations, or motels with an adjacent gas station, but the songs on
Turn Around Or
suggest parties, good times, and weekend beverages. The man behind the
Super 8
mask is Trip, who also is known as Paul Ryan. But if we had a name that risked us being mistaken for the emasculated Speaker of the US House of Representatives, we would choose a stage name as well, and Trip works just fine.
Turn Around Or
is packed with scrappy indie nuggets that should have you bouncing all weekend long. The songwriting is tight, the arrangements are bold, and there are enough hooks to prompt envy in Big Star. Trip's performance has the grit and panache that we want in a frontman. And it should be noted that while Trip did most of the work himself, he had help from the likes of Nick Bertling, Bill Philips, Owen Hodgson, and Sunnie Larson. Picking representative songs from among this consistent menu could have been done with darts, but we manned up and made four selections. Trip composed all except "Serious Drugs", the BMX Bandits standout penned by Scots heroes Duglas Stewart, Norman Blake and Joe McAlinden. This man is prolific as well as talented, as it is his second release in 2018.
Turn Around Or
is out now in CD and digital formats via Futureman Records.
Facebook
Bandcamp for album
Futureman Records
Super 8/Trip on Twitter