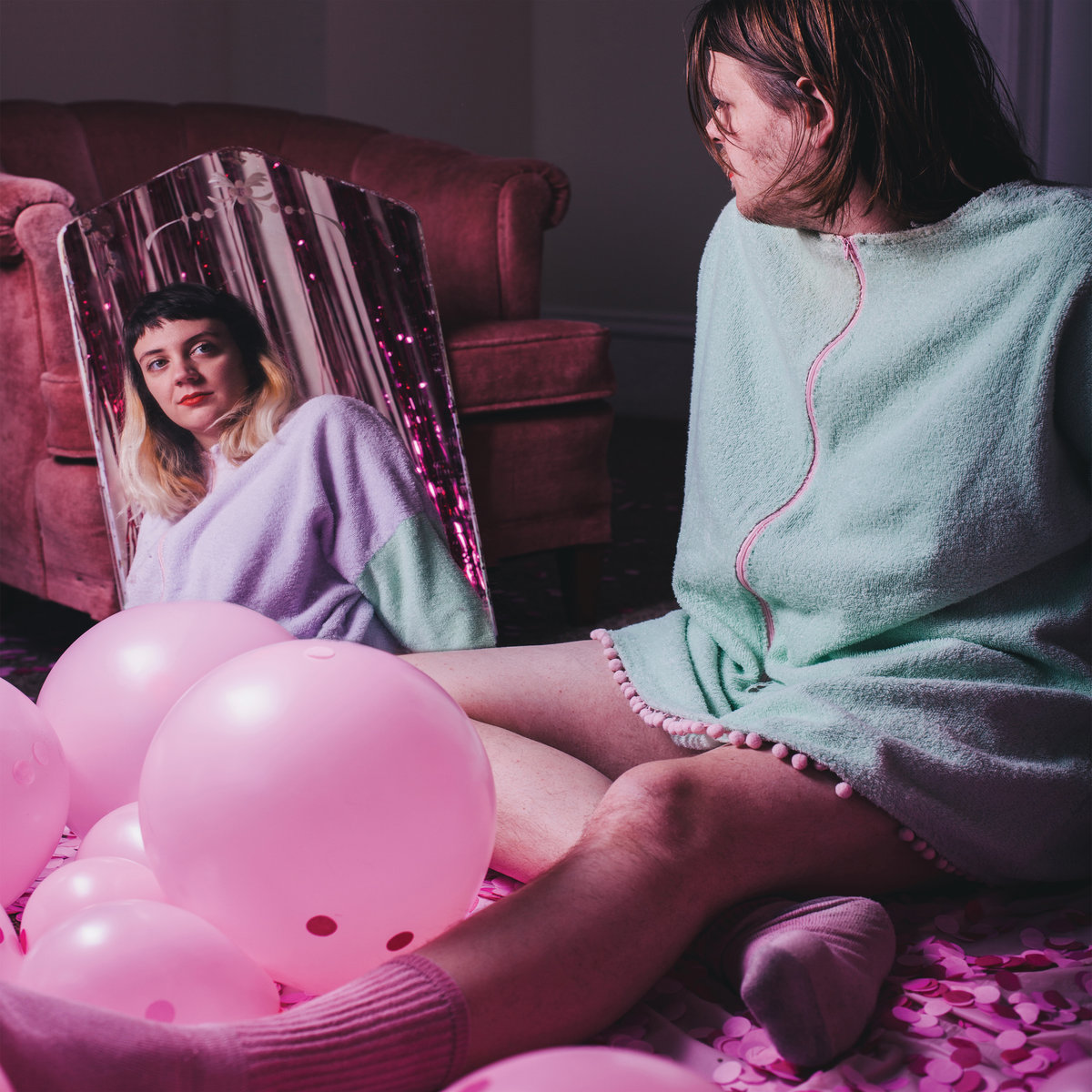 Karen Meat
is from Iowa, which quite frankly isn't a hot spot for bands covered here. Who knows, maybe we're missing something. But any group that can package barbed wire lyrics with sweet vocals and upbeat arrangements deserves our time. Their new album,
You're An Ugly Person
, covers the pop spectrum with dance, electro-pop, surf, girl group, and funk. Imagine if a couple of suburban parents hired what they thought was a family-friendly dance band for their daughter's party, only to discover that the singer/songwriter is working through issues of rejection and disappointment and the backing funk/surf band spiked the punch and then guzzled it. And we mean that as a sincere compliment. This is an album that will put a smile on your face and a bounce in your step -- the building blocks of a good life!
The core of
Karen Meat
are Arin Eaton and Dana Telcrow, although they call on other like-minded crazies from time to time.
You're An Ugly Person
is available in digital and vinyl formats via Emotional Response Records.
Website
Facebook
Twitter
Bandcamp for album