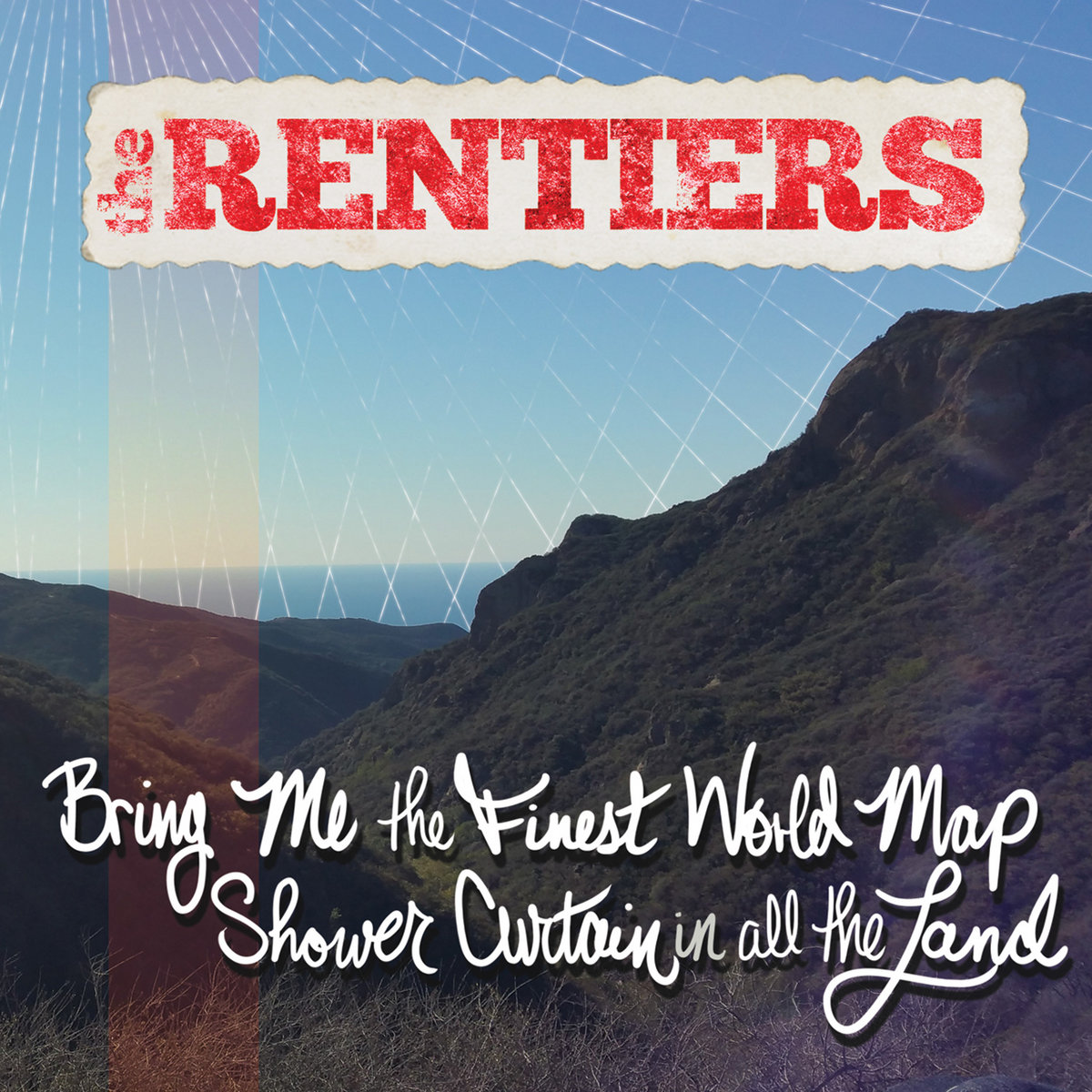 Philadelphia musician (and college professor) Joel Tannenbaum has been with Plow United, Snow Fairies, Skywriters, Ex-Friends and other bands, playing indie pop and punk. But for the past few years he also has been recording songs under the banner
The Rentiers
. His collaborators on the project vary, but he, and often a female co-vocalist, voice the songs. Jigsaw Records is releasing a 17-song collection this week succinctly titled
Bring Me The Finest World Map Shower Curtain In All The Land
and including most of the band's recorded output. The storytelling here is engaging and fun, and all the hooks and crunches are perfectly placed. In fact, the flow is so good that the listener might miss just how much talent it takes to make it sound so effortless.
The Rentiers
rip through driving country-tinged rockers, punk pop, a bit of reggae, and lots of good old crunchy indie rock. True or not, it sounds like one of those album that was almost as enjoyable to make as it is to hear.
Bring Me The Finest World Map Shower Curtain In All The Land
is available in digital and CD formats -- see the Bandcamp link below.
Bandcamp for album
credit