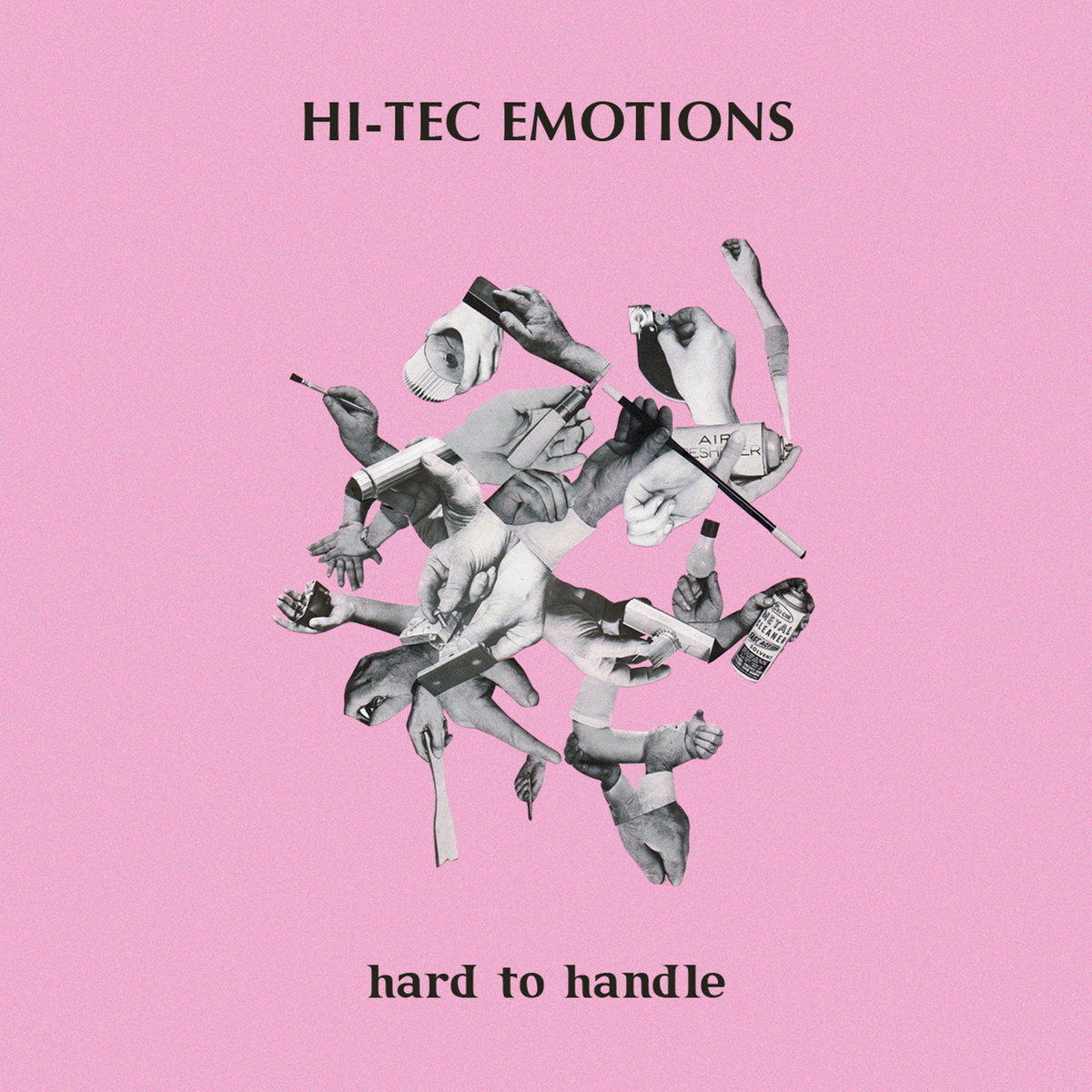 Melbourne's
Hi-Tec Emotions
are very good young band. They also have become our favorite substitute for energy gels. The trio refers to their music as "glow wave", but in case your favorite music glossary isn't handy, it seems to refer to a blend of punk and new wave. Your introduction to them is via
Hard To Handle
, a rush of tempo and energy with a sharp edge and a big heart. The band eschews guitars, relying on a keys, bass and drum format, but you'll probably be surprised by how little you will notice that decision. Your focus is drawn to the heart-on-the-sleeve lyrics, frenetic pace and, most of all, Ema Dunstan's '80s style vocals. The closing "Iridescent" shows the band is capable of a lovely ballad, but until that point this album is the best possible companion for completing your to-do list in record time with a big smile on your face.
Hi-Tec Emotions
are Ema Dunstan, Jess Lakotosh, and Mackenzie Randall.
Hard to Handle
is out now in digital and cassette formats via Listen Records.
Facebook
Bandcamp for Hard to Handle
Listen Records