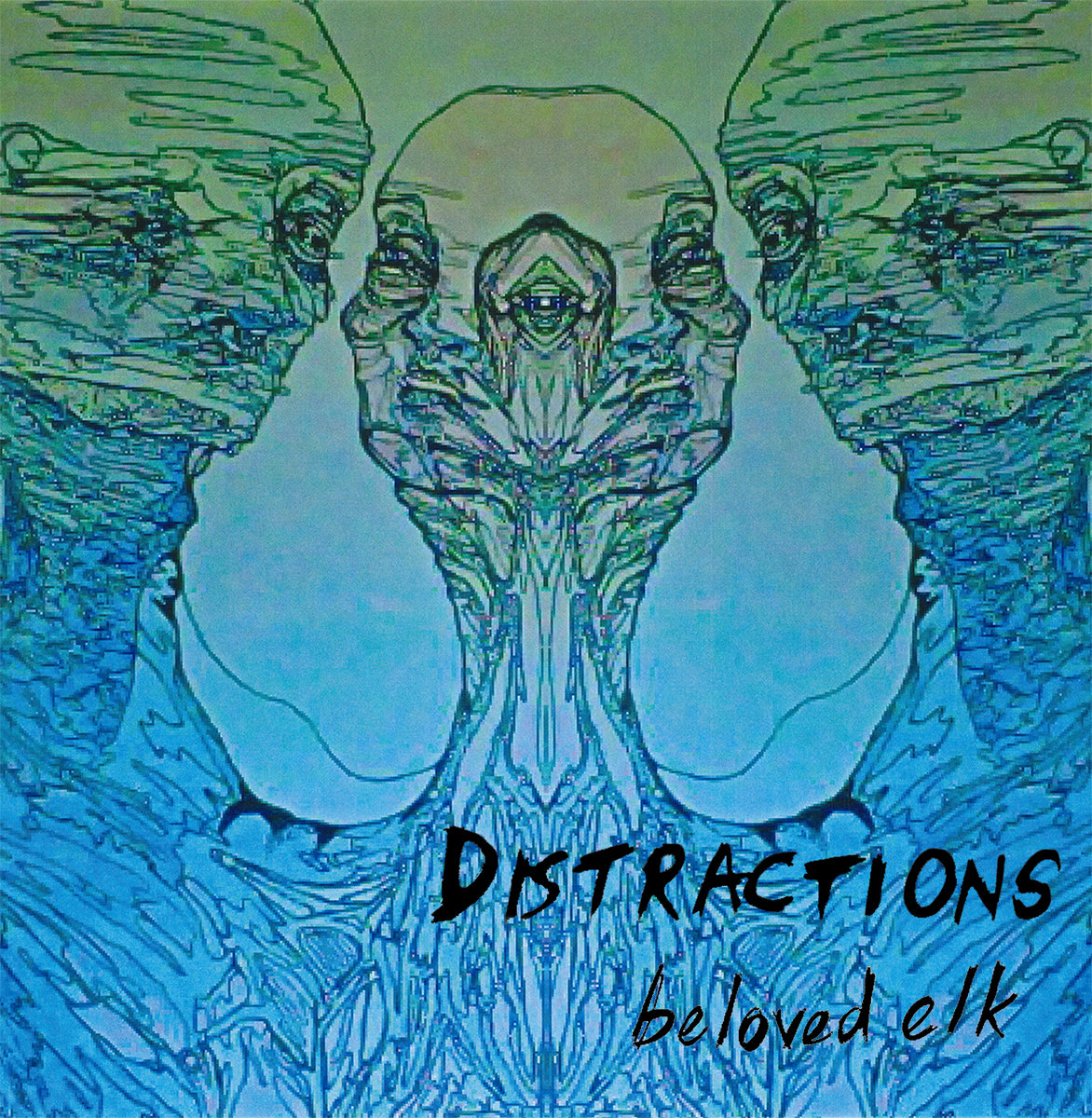 It seems to us that
Distractions
, the new album from Melbourne's
Beloved Elk
comes to us from the inside to the outside. By that we mean that the duo takes their internalized feeling of dislocation from society, anxiety, uncertainty and alienation and then present it too those of us on the outside. Their approach is direct, unapologetic an undisguised. The result is bold, yet intimate. It also is breathtakingly good.
One of the hallmarks of
Beloved Elk
is balance. For every moment of dissonance there is a sweet hook, riff or vocal, for every hushed or spare moment, there is a swelling sound or thunderous crash, for every moment of abandon there is a withdrawn sob. But like life, lines get blurred. Veins of darkness shoot through the light, and spots of sunshine brighten dark anxieties. The band takes you on their sonic and psychological journey, and your only job is to relax, learn, and enjoy.
Beloved Elk is Amy Wright (lyrics/vocals/guitars/keys/bass) and Tina Nguyen (drums/bass/keys/guitar/vocals). Distractions is out now via Listen Records in digital and limited CD/cassette formats.
Facebook
Twitter
Bandcamp for Distractions
Listen Records