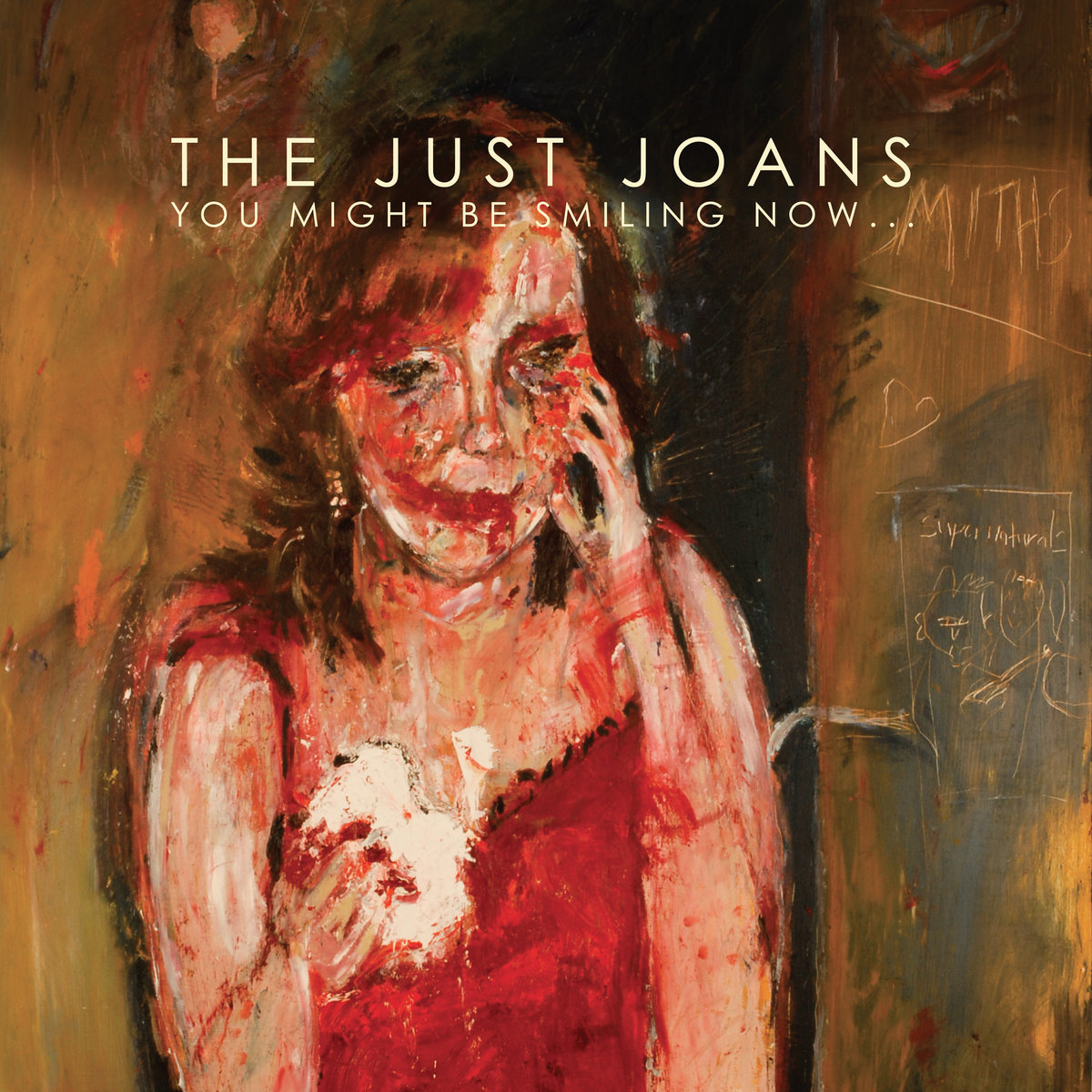 Indie pop with wit and bite to go with the melody is a very special delight, and any artist or band that can deliver such music is to be treasured. One such treasure is Glasgow's
The Just Joans
(I'm sorry, did you think this was about Taylor Swift?). Named for a long-running newspaper advice columnist, the band's themes focus on the normal, mundane aspects of their -- or maybe your -- life, and specifically growing up as recollected a decade or more down the line. But the genius is in the irreverent, self-depreciating storytelling. The songs on their new album,
You Might Be Smiling Now...
, vary among sentimental, lewd and rude, but are always funny and entertaining. Even the song titles hint at the humor to be found (e.g. "You Make Me Physically Sick (Let's Start Having Children)", "Someone Else You Might Like More Than Me", and "Johnny, Have You Come Lately?"). There is a bit of The Magnetic Fields here, but a Magnetic Fields lubricated at the pub and in a rude mood. It is hard to imagine listening to
You Might Be Smiling Now...
and not smiling over 95% of the time. The only criticism I have is that The Just Joans take a long time creating albums (unlike Taylor Swift). But when you can deliver an album that combines resigned cynicism and melodic sunshine like this one, you don't need swift.
The Just Joans
are David Pope (vocals/guitar), Katie Pope (vocals), Chris Elkin (lead guitar), Fraser Ford (bass), Doog Cameron (keys), and Jason Sweeney (drums).
You Might Be Smiling Now...
is our today via Fika Recordings.
Facebook
Twitter
Fika Recordings page for album (stream and purchase)
Fika Recordings