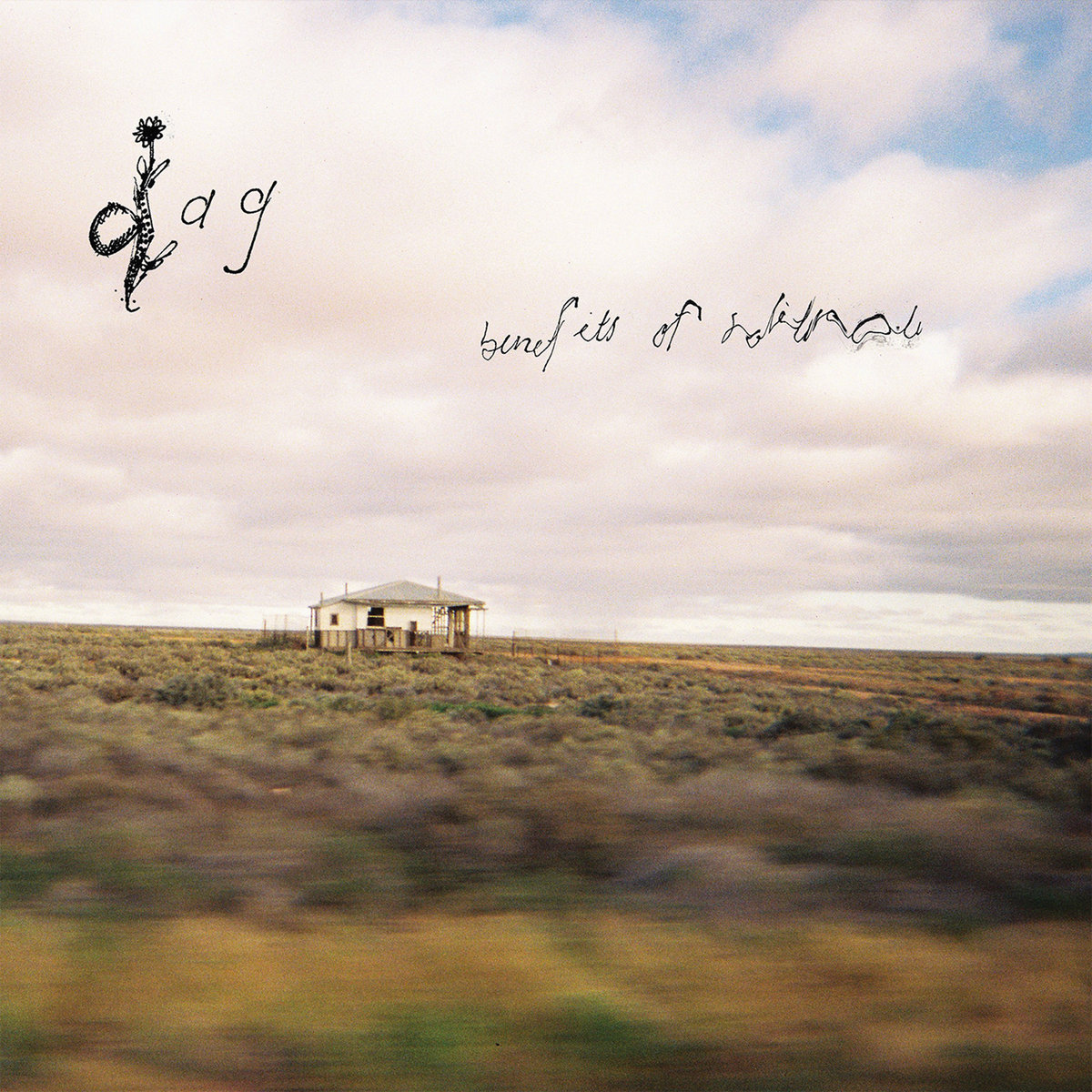 Benefits Of Solitude
, the debut album from Melbourne's
Dag
, offers dusty, shaggy, economically expressed guitar pop that the Australians do so well. But what makes this album so special to us is the emotional depth and intensity that the songwriter and band manage to pack into these melodic gems, while not appearing to break a sweat. The themes of love, loss, loneliness, death and isolation are weighty, indeed. But in the hands of Dusty McCord-Anastassiou and his pals we are served a plentiful dose of jangling entertainment, with some strings, keys and sax for added detail, with the more serious observations.
The band and label have chosen a few of the tracks for single treatment, and we offer them below for your pleasure. However, a few spins through Benefits Of Solitude and you are likely to conclude that you like several of the others as much as one or more of the excellent singles. For my money, I offer "Not Fine Mind" and, especially, "Know Where To Go". A good album is more than the sum of its parts, and this certainly is a very good album. But you'll find those individual parts to be pretty irresistible on their own.
For
Benefits Of Solitude
,
Dag
is Dusty McCord-Anastassiou (vocals, guitars/keys, percussion, songwriting), Josh Watson (bass, violin, percussion), Matthew Ford (drums), and Skye McNicol (violin), with assistance of Heidi Cutlack (backing vocals) and Henry Mills (sax). The album is out today via Bedroom Suck Records (and Omnian Music Group in the US).
Facebook
Bandcamp for Benefits Of Solitude
Bedroom Suck Records
Bedroom Suck Records page for Benefits of Solitude
Omnian Music Group page for Benefits Of Solitude