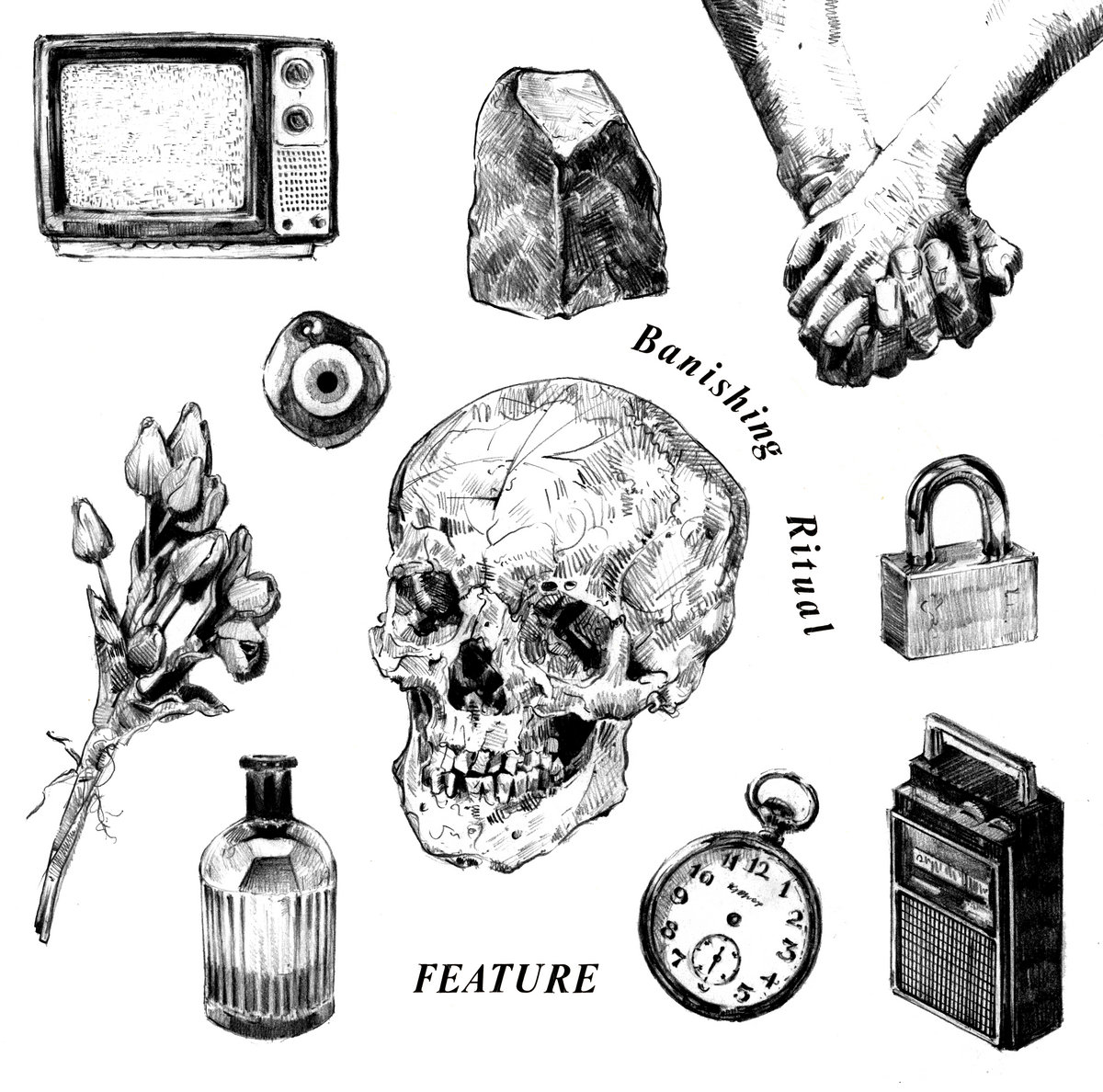 It seems to us that the usual template is for musicians to form bands with the intent of making it "big", or at least continuing until making it big isn't going to happen. And then there is
Feature
. The trio is Liv Willars (guitar/vocals), Jen Calleja (drums/vocals), and Heather Perkins (bass/vocals), and they released their debut LP,
Banishing Ritual
, on April 7, 2017 (following an earlier EP and split single). Their farewell LP,
Banishing Ritual
, was available on April 7, 2017, and they had already disbanded. Now, we could just say "oh, well, at least they quit before it all got stale" and move on to ongoing bands who will appreciate kind words for what they mean to their future. But the thing is, you deserve to know about good music, and musicians that produce good music should be recognized even if the project is defunct.
So, what is so good about
Banishing Ritual
(other than being the best damn album
Feature
ever released)? The answer is that this is a melodic, but loud album of punk and post punk rock that will remind the listener of Sonic Youth, The Ramones, The Breeders and The Slits. The performances are intense, with powerful chords, snappy choruses, plenty of buzz and distortion, and a bit of drone. The vocals are engaging' particularly when the three members hit their bubblebum punk groove, and the spirit of the proceedings is palpable. Perhaps the best summary is provided by the band on their Bandcamp page: "Tuneful but weaponized".
Banishing Ritual
is out now via Upset the Rhythm. See the Bandcamp link for details. And a thanks to The Finest Kiss blog for letting us know about this fine album.
Facebok
Tumblr
Twitter
Bandcamp
Upset The Rhythm