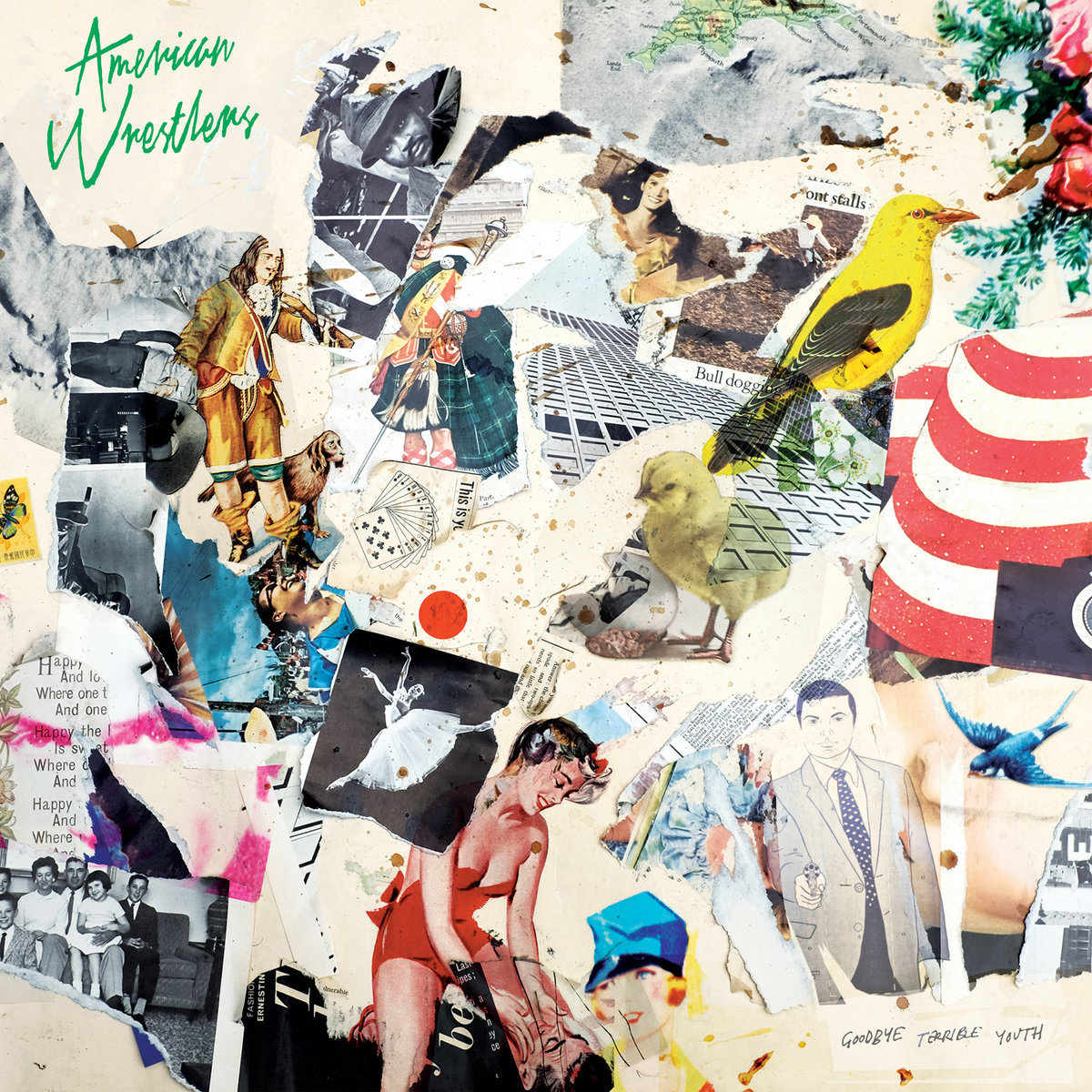 What a welcome album we have in
Goodbye Terrible Youth
! My ears say thank you. My brain says thank you. My heart says thank you. It is the work of
American Wrestlers
, the project founded by transplanted Scot and former shoegazer Gary McClure. Blending together a meaty stew of distortion, fuzz and jangle, with overdriven guitars, organ and synths, this is modern indie rock for those of us that have always loved indie rock. The riffs will remind you of the '90s in a very good way, but you'll find a veins of Big Star power pop and welcome chunks of California/Manchester guitar pop as well.
The arrangements are direct, unfussy and sparkle with youthful vigor. The thematic focus is inward and retrospective, with sharp songwriting that evinces the mind of a man who knows what he wants to say. You will find snarl, disappointment, defiance, triumph, and moments of sweet reflection. Where
American Wrestlers
' 2015 debut album walked the lo-fi path of bedroom pop, the 2016 version of the band is ready for -- and deserves -- a bigger stage.
Goodbye Terrible Youth
is out now via Fat Possum Records.
American Wrestlers
are Gary McClure (guitars/vocals), Bridgette Imperial (keys), Josh Van Hoorebeke (drums), and Ian Reitz (bass).
Facebook
Twitter
Bandcamp for Goodbye Terrible Youth
Fat Possum Records