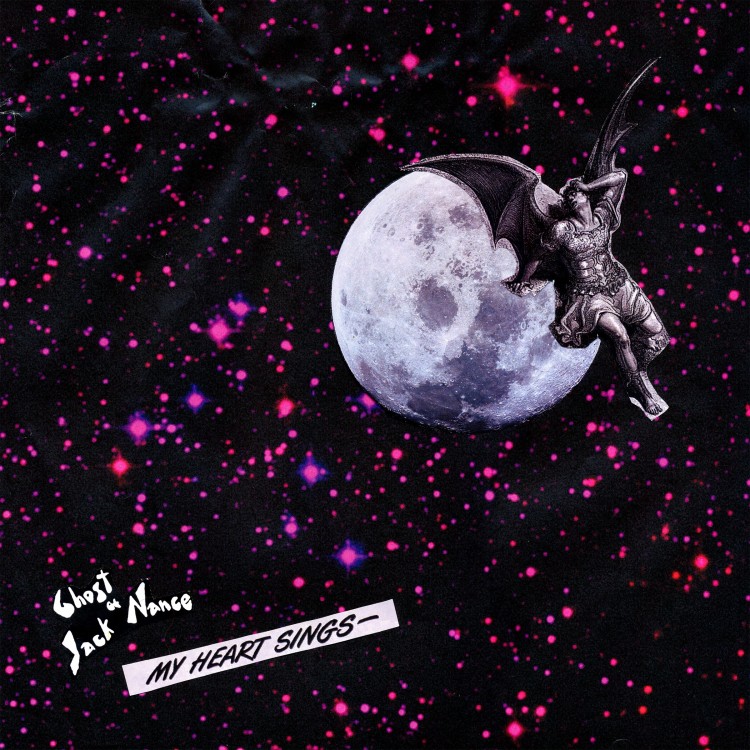 What will you find on
My Heart Sings EP
, from
The Ghost of Jack Nance
? My take is that you'll find five fine pop songs re-imagined by a collaboration of The Jesus and Mary Chain and Beat Happening. In other words, Glasgow shoegaze noir and Olympia dark folk-punk meet in Helsinki for gloomy fun. Oh, and I should add that it is quite good.
The EP begins with "Summerday", a baritone vocal swathed in distortion and feedback, but with a nice melody and infectious bass-driven groove. The drums get bigger on "Don't Talk", a track that could be described as the Beat Happening in an echo chamber. "You Never Come Around Anymore" suggests Joy Division singing a sassy '60s girl group taunt. The Jesus and Mary Chain comparisons come to the fore with the glorious "Sandman", which boasts the jauntiest bass line of the set, and the closing "Strange Inception". I love this record, and if you crave a fresh twist on TJ&MC approach, I expect you will as well.
The Ghost of Jack Nance
is Eetu (drums/percussion), Ekku (bass), and Lari (guitar/vocals).
My Heart Sings
will be released by Helsinki's Soliti Music on November 28.
Facebook
Twitter
Soliti Music link for record